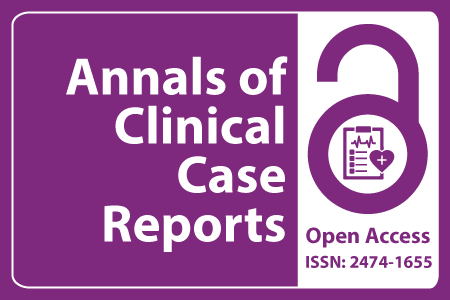 Journal Basic Info
Impact Factor: 1.809**
H-Index: 6
ISSN: 2474-1655
DOI: 10.25107/2474-1655
**Impact Factor calculated based on Google Scholar Citations. Please contact us for any more details.
Major Scope
Anesthesiology and Pain Medicine
Cardiology
Obstetrics and Gynecology
Internal Medicine
Tuberculosis
Dermatology and Cosmetology
Forensic and Legal Medicine
Medical Radiography
Abstract
Li L, Xiaomin H, Chunyan Z, Qianying Z, Xiaobei F, Xiao L* and Hong R
Department of Nephrology, Ruijin Hospital, School of Medicine, Shanghai Jiaotong University, China
PDF Full Text Case Report | Open Access
Abstract:
Calciphylaxis or Calcific Uremic Arteriopathy (CUA) is pathologically characterized by systemic calcification of small artery, which can lead to ischemia and subcutaneous necrosis. The incidence rate of calciphylaxis in dialysis patients is 1% to 4%, which is a rare but severe complication. The mortality rate is as high as 80%. Calciphylaxis is often caused by poor CKD-MBD control. The high Parathyroid Hormone (PTH) and the use of high dose vitamin D will directly or indirectly cause the ectopic calcification of vessels, skin and soft tissues, decrease the elasticity of calcified tissues, and result in slow blood flow, occlusion of capillaries, insufficient blood supply, and oxygen supply to tissues, thus causing the calciphylaxis. The exact pathogenesis of the disease is still unclear, and the diagnosis and treatment methods are still limited. This paper reports the successful diagnosis and treatment of a male peritoneal dialysis patient with terminal limb calciphylaxis by low dose Sodium Thiosulfate (STS) combined with Cinacalcet and non-calcium phosphate binding agent.
Keywords:
Cite the Article:
Li L, Xiaomin H, Chunyan Z, Qianying Z, Xiaobei F, Xiao L, et al. Calciphylaxis in Peritoneal Dialysis Patients: Clinical Experience and Literature Review. Ann Clin Case Rep. 2022; 7: 2368..
Search Our Journal
Journal Indexed In