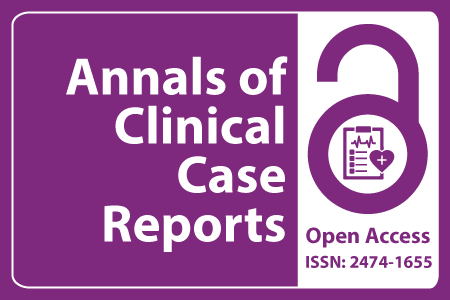 Journal Basic Info
Impact Factor: 1.809**
H-Index: 6
ISSN: 2474-1655
DOI: 10.25107/2474-1655
**Impact Factor calculated based on Google Scholar Citations. Please contact us for any more details.
Major Scope
Palliative Care
Cancer Clinic
Radiology Cases
Geriatric Medicine
Orthopedics & Rheumatology
Pharmacology and Therapeutics
Emergency Medicine and Critical Care
Nephrology
Abstract
Zhan Z and Meng B*
Department of Orthopedics, The First Affiliated Hospital of Soochow University, China
PDF Full Text Case Report | Open Access
Abstract:
Tarlov Cysts (TCs) are perineural cysts between the perineurium and endoneurium, arising near the dorsal root ganglion. They can occur anywhere in the spine but most frequently around the sacral nerve roots. Most TCs lack obvious clinical symptoms and usually present as incidental finding, but about 20% of TCs are symptomatic. The symptoms of TCs include low back pain, radiculopathy, leg weakness, and paresthesia in the lower limb. TCs are usually single or sporadic and are rare in large clusters. Magnetic Resonance Imaging (MRI) can clearly reflect the number, size and shape of cysts, which is the first choice for the diagnosis of this disease. We present a 61-year-old female who presented with mild lumbosacral pain, but sometimes accompanied by numbness in the posterior thighs on both sides. MRI images suggested that the patient had multiple cystic lesions on both sides of the spinal canal, which was considered as TCs.
Keywords:
Cite the Article:
Zhan Z, Meng B. Multiple Tarlov Cysts in Spinal Canal: A Case Report. Ann Clin Case Rep. 2022; 7: 2366..
Search Our Journal
Journal Indexed In