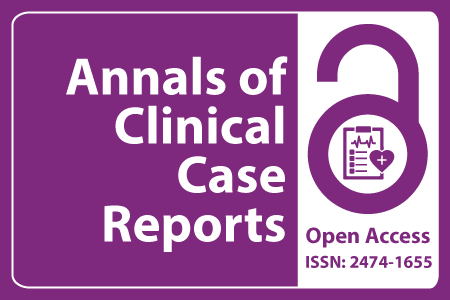 Journal Basic Info
Impact Factor: 1.809**
H-Index: 6
ISSN: 2474-1655
DOI: 10.25107/2474-1655
**Impact Factor calculated based on Google Scholar Citations. Please contact us for any more details.
Major Scope
Inflammation
Anesthesiology and Pain Medicine
Sports Medicine
Neurology
Obstetrics and Gynecology
Anatomy
Ophthalmology
Women's Health Care
Abstract
Derasse M1*, D'Haene N2, Berghmans T1 and Grigoriu B1
1Department of Thoracic Oncology, Jules Bordet Institute, Belgium
2Department of Pathology, Erasme Hospital, Belgium
*Correspondance to: Marion Derasse
PDF Full Text Case Report | Open Access
Abstract:
Introduction: Liquid biopsy is increasingly used in management of Non-Small Cell Lung Cancer (NSCLC), especially when tissue availability tumor is limited. This especially true in the context of Leptomeningeal metastases. The circulating cell-free DNA from plasma or cerebrospinal fluid may provide genetic material needed for the diagnosis and management of patients with LM progression. Case Report: We present the case of a 38-year-old Chinese female with a stage IVb NSCLC Epidermal Growth Factor Receptor (EGFR)- mutant with LM progression under Afatinib. A Droplet Digital PCR showed the presence of an EGFR exon 19 deletion and the T790M resistance mutation on both on plasma and CSF. Osimertinib resulted a rapid improvement in the clinical and neurological condition. Conclusion: Analysis of cfDNA can provide valuable data for management of EGFR-mutant NSCLC progression under tyrosine kinase inhibitors.
Keywords:
Cite the Article:
Derasse M, D'Haene N, Berghmans T, Grigoriu B. Liquid Biopsy for Detection of T790M Mutation in Patient with EGFR-Mutant Non-Small Cell Lung Cancer with Leptomeningeal Metastases: A Case Report. Ann Clin Case Rep. 2022; 7: 2361.
Search Our Journal
Journal Indexed In