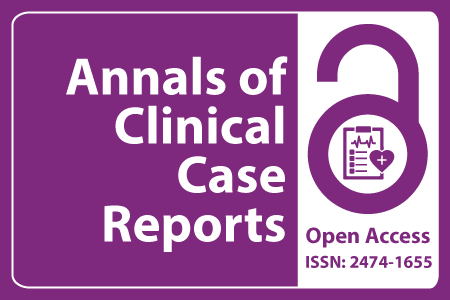 Journal Basic Info
Impact Factor: 1.809**
H-Index: 6
ISSN: 2474-1655
DOI: 10.25107/2474-1655
**Impact Factor calculated based on Google Scholar Citations. Please contact us for any more details.
Major Scope
Cardiology
Surgery Cases
Renal Disease
Cardio-Thoracic Surgery
Microbiology
Ophthalmology
Transplantation Medicine
Nuclear Medicine
Abstract
Kai Sun and Meng Fan*
Tianjin First Center Hospital, China
PDF Full Text Research Article | Open Access
Abstract:
Objective: The aim of this study was to investigate the effects of double button plate fixation in the treatment of posterior cruciate ligament avulsion fractures. Methods: We retrospectively reviewed our database, which was collected prospectively from January 2018 to January 2019, 33 patients with posterior cruciate ligament avulsion fractures underwent surgery by a single surgeon. Patients with posterior cruciate ligament avulsion fractures were treated with double button plate fixation. The operative time, bleeding loss, fracture union time, operative complications and range of motion of the knee joint were recorded. The functional recovery of the knee joint was evaluated by the KSS and Lysholm scores. Average follow-up was 14 months (range, 12 to 16 months) after surgery. Results: Mean operation time was 49 ± 4.3 min, and average bleeding loss were 32 ± 8.8 ml. The average preoperative scores were 42 points by KSS function scores, 40.6 by Lysholm scores. Average clinical outcome scores improved significantly at the final follow-up after surgery, 95 points by KSS function scores, 98.2 points by Lysholm scores (P<0.05), and all fractures were completely healed. All patients returned to work at the final follow-up. Knee active range of motion improved significantly, 88°C for range of motion. There were no cases of non-union, any infection, revision, implant removal, neural injury, and suture anchor problems. Conclusion: In this study, double button plate fixation technology for the treatment of posterior cruciate ligament avulsion fractures has the advantages of minimal trauma, simple operation, reliable fixation and a large fracture contact area, fewer postoperative complications, and restored stability and function of knee joints. Our results suggest that this reconstruction technique is a reliable and useful alternative treatment.
Keywords:
Cite the Article:
Sun K, Fan M. Study of Double Button Plate Fixation for Posterior Cruciate Ligament Avulsion Fracture. Ann Clin Case Rep. 2022; 7: 2306..
Search Our Journal
Journal Indexed In