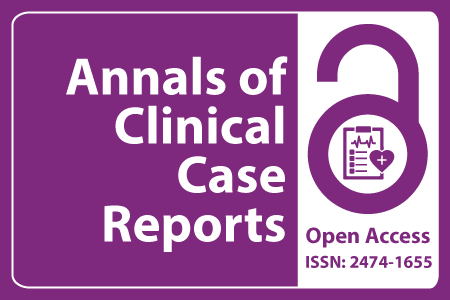 Journal Basic Info
Impact Factor: 1.809**
H-Index: 6
ISSN: 2474-1655
DOI: 10.25107/2474-1655
**Impact Factor calculated based on Google Scholar Citations. Please contact us for any more details.
Major Scope
Breast Neoplasms
Inflammation
Physiology
Orthopedic Sugery
Sleep Medicine and Disorders
Cardiology
Tuberculosis
Family Medicine and Public Health
Abstract
Kai Sun and Meng Fan*
Tianjin First Center Hospital, China
PDF Full Text Research Article | Open Access
Abstract:
Objective: To investigate effect of miniature plate internal fixation in the treatment of patella fracture. Methods: From January 2019 to January 2020, 11 patients with patella fracture were treated with miniature plate fixation and clinical databases were retrospectively reviewed. The perioperative and postoperative outcomes were included. Results: The average operation and hospital stay time was 45 min and 7 days respectively. Range of Motion (ROM), Knee Society Scores (KSS) and Lysholm scores was related to a greater increase. No patients have nonunion, infection and revision. The results showed that miniature plate internal fixation was related to greater decreases in incidence of complications and increases in postoperative Range of Motion (ROM), and Knee Society Score (KSS) function and Lysholm scores. Conclusion: In this study, miniature plate internal fixation technology for the treatment of patella fracture has the advantages of simple operation, rapid recovery, and better perioperative and postoperative outcomes.
Keywords:
Cite the Article:
Sun K, Fan M. Study of Miniature Plate Internal Fixation in Treatment of Patella Fracture. Ann Clin Case Rep. 2022; 7: 2301..
Search Our Journal
Journal Indexed In