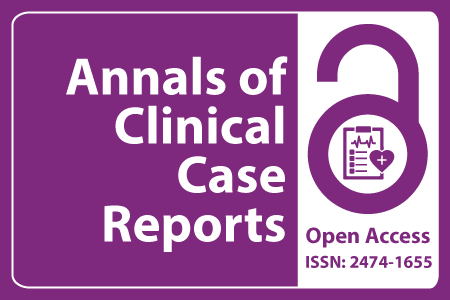 Journal Basic Info
Impact Factor: 1.809**
H-Index: 6
ISSN: 2474-1655
DOI: 10.25107/2474-1655
**Impact Factor calculated based on Google Scholar Citations. Please contact us for any more details.
Major Scope
Nuclear Medicine
Microbiology
Biochemistry and Biostatistics
Lung Cancer
Family Medicine and Public Health
Cardiac Surgery
Pulmonary Medicine
Oncology Cases
Abstract
Polinelli F1*, Cristaudi A1,2, Garofalo F1,2, Popeskou S1,2 and Majno-Hurst P1,2
1Department of Surgery, Regional Hospital of Lugano, Switzerland
2Department of Biomedical Sciences, USI, Switzerland
*Correspondance to: Francesco Polinelli
PDF Full Text Case Report | Open Access
Abstract:
Pyometra, defined as the accumulation of pus in the uterus, is a gynecologic condition that should always be actively drained in order to prevent rupture of the uterus and dissemination of the infection in the peritoneum. Many are the causes described for this disorder and in this paper; we present the first case, to our knowledge, of intraperitoneal sepsis as a possible cause of pyometra.
Keywords:
Cite the Article:
Polinelli F, Cristaudi A, Garofalo F, Popeskou S, Majno-Hurst P. Pyometra from Gastric Perforation: A Rare Complication of Abdominal Sepsis. Ann Clin Case Rep. 2022; 7: 2293.
Search Our Journal
Journal Indexed In