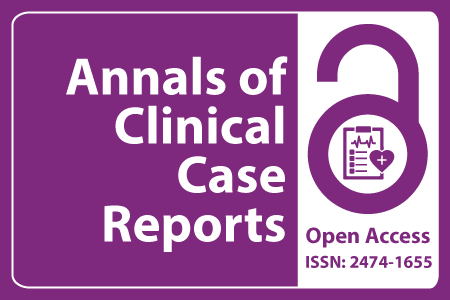 Journal Basic Info
Impact Factor: 1.809**
H-Index: 6
ISSN: 2474-1655
DOI: 10.25107/2474-1655
**Impact Factor calculated based on Google Scholar Citations. Please contact us for any more details.
Major Scope
Physical Medicine & Rehabilitation
Orthopedic Sugery
Nephrology
Genetics
Geriatric Medicine
Neurology
Pathology
Microbiology
Abstract
Muhammad Asyraf Azizan1*, Hii Ling Yen2, Yew Cheng Boon3 and Mohamad Fadli Kharie4
1Department of Obstetrics and Gynecology, Hospital Duchess of Kent, Malaysia
2Department of Obstetrics and Gynecology, Hospital Wanita dan Kanak-kanak Sabah, Malaysia
3Department of Obstetrics and Gynecology, Hospital Duchess of Kent, Malaysia
4Health Informatic Centre, Planning Division, Ministry of Health, Malaysia
*Correspondance to: Muhammad Asyraf Azizan
PDF Full Text Case Report | Open Access
Abstract:
Introduction: The incidence of ectopic pregnancy has been reported as high as 11 cases over 1,000 pregnancies which 2% to 3% occurred among the women attending early pregnancy unit. Even the awareness of ectopic pregnancy is increasing among the women; the prevalence of ectopic pregnancy is showing an increasing in trend worldwide especially in developing countries due to the late presentation to seek for the treatment. Case Report: We reported a rare case of ectopic pregnancy who occurred in middle half of pregnancy period. She was referred to tertiary centre where she was diagnosed having ovarian ectopic after MRI and surgical intervention. Discussion: This is a rare case of ovarian ectopic as it presents at advanced gestational age. From our literature review, noted only 12 cases have been reported from a period of 1948 till 2020. Our patient also didn't have any risk factors for OP. The role of ultrasound technology especially with the presence of 3D image has increased sensitivity in detecting POP. Transvaginal ultrasound which provides more accurate diagnosis in detecting ectopic pregnancy, still reported as most operator dependent with only 2.53% detection rate as most of final diagnosis made intraoperatively. MRI provides excellent tissue contrast over the implantation sites besides to strategize the operation by looking at the involvement of surrounding organs and vessels in order to minimize the intraoperative complications. With advanced gestation age like our patient, total unilateral salphingo-ophorectomy is a method of choice as wide wedge resection of ovary will lose its function in a future. Conclusion: Ovarian pregnancy has still rarely been diagnosed in this modern era. Its diagnosis mainly through surgical intervention despite the developing of transvaginal ultrasound and MRI. Surgical intervention remains the treatment of choice for most of the cases.
Keywords:
Cite the Article:
Azizan MA, Yen HL, Boon YC, Kharie MF. A Case Report of Primary Unruptured and Advanced Gestational Age Ovarian Pregnancy in a Low Resource Setting. Ann Clin Case Rep. 2022; 7: 2273..
Search Our Journal
Journal Indexed In