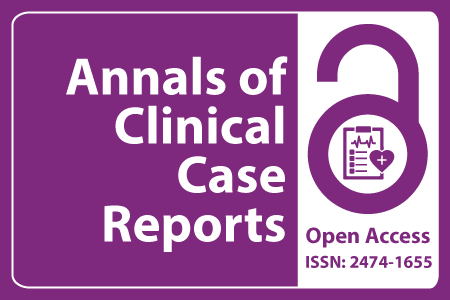 Journal Basic Info
Impact Factor: 1.809**
H-Index: 6
ISSN: 2474-1655
DOI: 10.25107/2474-1655
**Impact Factor calculated based on Google Scholar Citations. Please contact us for any more details.
Major Scope
Asthma
Palliative Care
Otolaryngology
Cardiovascular Medicine
Nephrology
Pediatrics
Anatomy
Emergency Medicine and Critical Care
Abstract
Talal Alshareef1, Raief Alfriedy1, Ruba Aldhaheri2*, Nahlah Arab1 and Fatima Badahdah1
1Department of General Surgery, Prince Sultan Military Medical City, Saudi Arabia
2College of Medicine, King Abdulaziz University, Saudi Arabia
*Correspondance to: Ruba Aldhaheri
PDF Full Text Case Report | Open Access
Abstract:
Background: Pilonidal disease is among the most common surgical problems, and inflammatory complications of the disease, such as cellulitis, abscesses, and recurrent sinus tracts, are well known to general surgeons. In rare cases, longstanding inflammation can lead to malignant transformation, most commonly to Squamous Cell Carcinoma (SCC), the treatment of choice for which is total surgical resection with free margins. Tissue defects can be repaired using rotational flaps or skin grafts. Case Report: We describe an extremely rare case of SCC in a 66-year-old male retired truck driver with a 5-year history of a chronic discharge and a protruding mass measuring 6.5 cm × 14.2 cm × 16.8 cm on the midline in his gluteal region. The condition was diagnosed by punch biopsy. Preoperative staging with total-body computed tomography was performed to rule out metastasis. Finally, the patient underwent total surgical resection of the mass and coverage with a rotational locoregional flap, skin graft, and vacuum-assisted closure the postoperative course was uneventful and his condition improved markedly. Conclusion: SCC arising in a pilonidal sinus is a rare complication of a common disease. The present case is extraordinary in many respects, since we paid attention to the tumor site and because the buttocks are not a sun-exposed site. Moreover, massive SCCs are accompanied by the risk of disfigurement, local recurrence, and metastasis. Finally, surgery is the mainstay of treatment even in giant tumors, and in some cases, it should be followed by radiotherapy to address the risk of metastatic spread.
Keywords:
Cite the Article:
Alshareef T, Alfriedy R, Aldhaheri R, Arab N, Badahdah F. A Giant Squamous Cell Carcinoma in a Patient with Pilonidal Sinus: A Case Report. Ann Clin Case Rep. 2022; 7: 2272.
Search Our Journal
Journal Indexed In