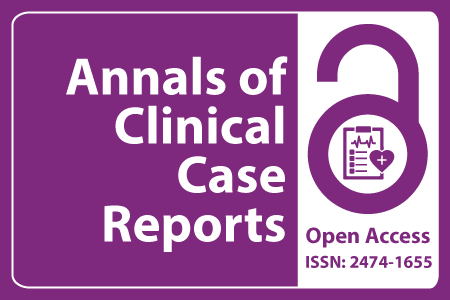 Journal Basic Info
Impact Factor: 1.809**
H-Index: 6
ISSN: 2474-1655
DOI: 10.25107/2474-1655
**Impact Factor calculated based on Google Scholar Citations. Please contact us for any more details.
Major Scope
Neurology
Pulmonary Medicine
Microbiology
Signs and Symptoms-Clinical Findings
Allergy & Immunology
Tuberculosis
Anesthesiology and Pain Medicine
Hepatology
Abstract
Ahmadshah Farhat1, Yalda Ravanshad1, Ashraf Mohammadzadeh1, Reza Saedi1 and Mehriyeh Rezai2
1Neonatal Research Center, Imam Reza Hospital, Mashhad University of Medical Sciences, Mashhad, Iran
2Imam Reza Hospital, Mashhad University of Medical Sciences, Iran
*Correspondance to: Ahmadshah Farhat
PDF Full Text Case Report | Open Access
Abstract:
Most victims of foreign body aspiration are older infants and toddlers. Children <3 yr age account for 73% of cases. Impaction of foreign bodies in the upper digestive tract is a very severe pathologic condition that occurs in ear, nose, and throat practice and is particularly common in children. There are only 12 cases of foreign body in the hard palate. The presence of a foreign body in the infant's palate is rare that just one case of foreign body had been reported in the palate of children less than one year old. Case: An 8-month-old female patient was admitted to hospital with hard plate Lesion. CT was requested for her. The lesions in CT were suspected to tumor. The type of the tumor was not recognized. The surgeon recommended biopsy and surgery. The infant was referred to a neonatologist. He had examined the patient. The specialist was suspected to foreign body and removed by pressure in private clinic. The little bleeding was occurred at the site of injury and stopped immediately and the child was discharged. Conclusion: In areas especially in places like Iran that eating nuts is a common behavior of the diet in differential diagnosis of hard plate lesions we should noticed hard palate foreign body.
Keywords:
Cite the Article:
Farhat A, Ravanshad Y, Mohammadzadeh A, Saedi R, Rezai M. Infant Foreign Body of Hard Palate. Ann Clin Case Rep. 2022; 7: 2269..
Search Our Journal
Journal Indexed In