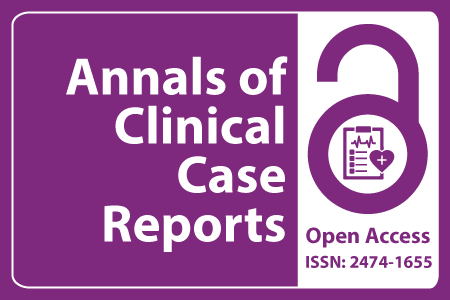 Journal Basic Info
Impact Factor: 1.809**
H-Index: 6
ISSN: 2474-1655
DOI: 10.25107/2474-1655
**Impact Factor calculated based on Google Scholar Citations. Please contact us for any more details.
Major Scope
Geriatric Medicine
Signs and Symptoms-Clinical Findings
Forensic and Legal Medicine
Dermatology and Cosmetology
Orthopedic Sugery
Nephrology
Cancer Clinic
Diabetology
Abstract
Carlota Gordaliza Pastor*
University Clinical Hospital of Valladolid (HCUV), Spain
*Correspondance to: Carlota Gordaliza Pastor
PDF Full Text Case Report | Open Access
Abstract:
Raynaud's syndrome is a clinical entity characterized by episodes of pain, digital ischemia and hyperhidrosis in the distal part of the extremities due to arterial vasospasm phenomena. It is subdivided into primary and secondary, which is a manifestation of other underlying pathologies or stressors such as result of an imbalance between vasoconstriction and vasodilation. In most cases, conservative medical treatment gets good control in most cases. Thoracic sympathectomy is indicated as the last therapeutic option in refractory cases. We report a case of a 58-year-old male with digital ulcers on the left hand due to Raynaud's syndrome resistant to conservative treatment who underwent thoracic sympathectomy.
Keywords:
Cite the Article:
Pastor CG. Unilateral Video-Assisted Thoracoscopic Sympathectomy in the Treatment of Raynaud's Syndrome: A Case Report. Ann Clin Case Rep. 2022; 7: 2255..
Search Our Journal
Journal Indexed In