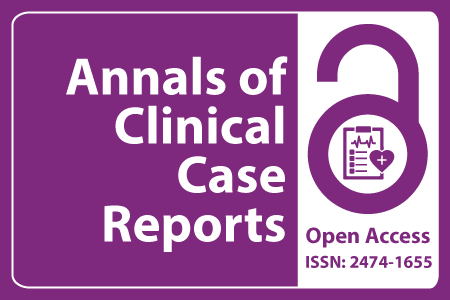 Journal Basic Info
Impact Factor: 1.809**
H-Index: 6
ISSN: 2474-1655
DOI: 10.25107/2474-1655
**Impact Factor calculated based on Google Scholar Citations. Please contact us for any more details.
Major Scope
Allergy & Immunology
Urology Cases
Forensic and Legal Medicine
Sports Medicine
Cardiology
Infectious Disease
Anatomy
Diabetology
Abstract
Sher Muhammad Sethi1*, Muhammad Sohaib2, Samina Shamim3 and Amber Sabeen Ahmed4
1Department of Internal Medicine, Aga Khan University Hospital, Pakistan 2Department of Critical Care, Aga Khan University Hospital, Pakistan 3Department of Medicine, Ziauddin University Hospital, Pakistan 4Department of Medicine and Critical Care, Aga Khan University Hospital, Pakistan
*Correspondance to: Sher Muhammad Sethi
PDF Full Text Case Report | Open Access
Abstract:
Listeria monocytogenes is a gram positive bacillus that affects the central nervous system and causes meningitis, meningoencephalitis, rhomboencephalitis and brain abscess. Listerial meningitis can cause hydrocephalus, a rare complication. About 3% of patients with neurological symptoms develop this complication. An elderly gentleman 68 years old with diabetes mellitus and hypertension presented to the emergency department in June 2020 with fever for seven days and altered mental status for two days. He had a stiff neck. He was slow to respond, confused but oriented to the surroundings. His sensation and powers were intact. The Kernig sign was present. Deep tendon reflexes were exaggerated. He was initially managed on meningitic doses of ceftriaxone, vancomycin and acyclovir. On the third day, his conscious level worsened and magnetic resonance imaging of the brain was done which confirms moderate non-communicating hydrocephalus. His CSF bio-fire film array confirmed that Listeria monocytogenes was present, and he was switched to ampicillin and gentamycin. Later, his initial blood culture grew Listeria and was susceptible to high dose ampicillin. In conclusion, our patient had a lethal Listeria infection which presented with hydrocephalus. Early diagnosis and targeted treatment is the mainstay to fight against these infections.
Keywords:
Listeria; Meningitis; Hydrocephalus; Meningoencephalitis
Cite the Article:
Sethi SM, Sohaib M, Shamim S, Ahmed AS. Listeria monocytogenes Presenting as Hydrocephalus in an Immunocompetent Adult: A Case Report. Ann Clin Case Rep. 2022; 7: 2131..
Search Our Journal
Journal Indexed In