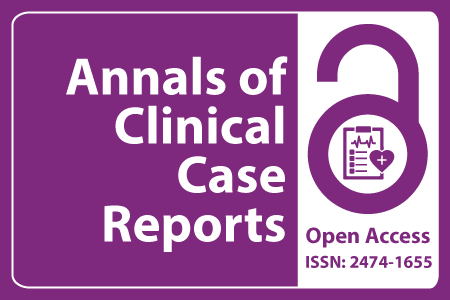 Journal Basic Info
Impact Factor: 1.809**
H-Index: 6
ISSN: 2474-1655
DOI: 10.25107/2474-1655
**Impact Factor calculated based on Google Scholar Citations. Please contact us for any more details.
Major Scope
Oncology Cases
Pathology
Surgery Cases
Infectious Disease
Depression
Chemotherapy
Breast Neoplasms
Asthma
Abstract
Antonis Ioannou1, Marios Ioannides1, Christos Eftychiou1, Theodoros Christophides1, Antonios Pitsis2, Constantina Koutsofti3, Christiana Polydorou3*, Gregory Papagregoriou3, Constantinos Deltas3 and Panayiotis Avraamides1
1Department of Cardiology, Nicosia General Hospital, Cyprus 2Department of Cardiothoracic Surgery, St Lukas Hospital, Greece 3University of Cyprus Medical School and Center of Excellence in Biobanking and Biomedical Research, Nicosia, Cyprus
*Correspondance to: Constantinos Deltas
PDF Full Text Case Report | Open Access
Abstract:
We present the case of a 44-year-old woman who suffered an out of hospital cardiorespiratory arrest. After six direct current shocks and 10 min of cardiopulmonary resuscitation she had return of spontaneous circulation and regained consciousness. Transthoracic echocardiography showed normal left ventricular ejection fraction and a mildly dilated left atrium. The mitral valve was thickened with myxomatous degeneration (Barlow's disease) and moderate regurgitation secondary to bileaflet prolapse. Cardiac catheterization showed no coronary artery disease while left ventriculography revealed a mildly dilated left ventricle with preserved systolic function and highend diastolic pressures. Cardiac MRI revealed an enlarged left ventricle with Mitral Valve (MV) prolapse and moderate to severe Mitral Regurgitation (MR). There were no features suggestive of a specific cardiomyopathy other than her valvular heart disease. The patient had an uneventful hospitalization, received an Implantable Cardioverter Defibrillator (ICD), and eventually had MV repair surgery. In this article we also review the literature regarding similar cases and record important data for the epidemiology of the disease and the important research that has been carried out in the identification of prognostic imaging factors and the genetic background of these patients. We emphasize once again that it is especially important to be able to timely identify patients with mitral regurgitation who are at increased risk of sudden cardiac death so that immediate and effective treatment can be offered.
Keywords:
Cite the Article:
Ioannou A, Ioannides M, Eftychiou C, Christophides T, Pitsis A, Koutsofti C, et al. Mitral Valve Prolapse and Out-of- Hospital Cardiac Arrest: A Case Report and Literature Review. Ann Clin Case Rep. 2022; 7: 2130..
Search Our Journal
Journal Indexed In