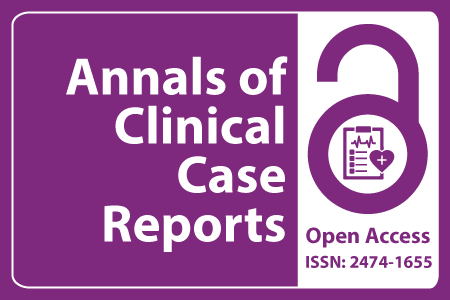 Journal Basic Info
Impact Factor: 1.809**
H-Index: 6
ISSN: 2474-1655
DOI: 10.25107/2474-1655
**Impact Factor calculated based on Google Scholar Citations. Please contact us for any more details.
Major Scope
Breast Neoplasms
Microbiology
Ophthalmology
Orthopedics & Rheumatology
Nephrology
Pharmacology and Therapeutics
Women's Health Care
Trauma
Abstract
Jiayue Wang1, Xufei Fang1, Efeng Cheng1, Ying LV1, Lichao Yuan1, Jianjiao Chen2* and Xiujuan Zheng1*
1Department of Obstetrics and Gynecology, Affiliated Jinhua Hospital, Zhejiang University School of Medicine, China 2Department of General Surgery, Sun Yat-sen Memorial Hospital, Sun Yat-sen University, China
*Correspondance to: Jianjiao Chen/Xiujuan Zheng
PDF Full Text Case Report | Open Access
Abstract:
Placental chorioangiomas are benign placental tumor. Most of them are asymptomatic with no need for specific treatment, while giant chorioangiomas may increase risk of pregnant complications. We describe a case of placental chorioangiomas diagnosed at 29+1 weeks of gestation. As the tumor progressively enlarged with polyhydramnios, further ultrasound examination indicated suggested sign of fetal hydrops. Following MDT discussion, cesarean section was performed with delivery of a female infant. Pathological examination of the placenta confirmed an infarcted chorioangioma. We highlight importance of close prenatal surveillance once the diagnosis of placental chorioangioma is made. Measurements vary depending on fetal maturity and the available neonatal support.
Keywords:
Placental chorioangioma; Polyhydramnios; Fetal hydrops; Prenatal diagnosis
Cite the Article:
Wang J, Fang X, Cheng E, Ying LV, Yuan L, Chen J, et al. A Rare Case of Giant Placental Chorioangioma Causing Polyhydramnios and Fetal Hydrops. Ann Clin Case Rep. 2022; 7: 2127..
Search Our Journal
Journal Indexed In