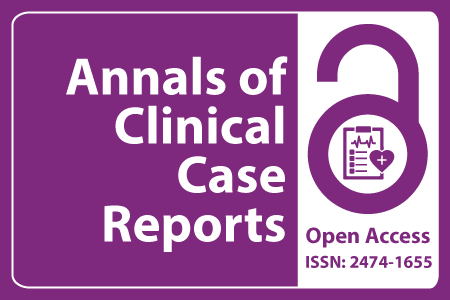 Journal Basic Info
Impact Factor: 1.809**
H-Index: 6
ISSN: 2474-1655
DOI: 10.25107/2474-1655
**Impact Factor calculated based on Google Scholar Citations. Please contact us for any more details.
Major Scope
Urology Cases
Pediatrics
Pathology
Signs and Symptoms-Clinical Findings
Renal Disease
Sleep Medicine and Disorders
Radiology Cases
Physical Medicine & Rehabilitation
Abstract
Lucy Tomb1, Jeffrey Mimbs2, Vinay Krupadev3* and Marlowe Maylin4
1Department of Medicine, Tulane University, USA 2Department of Anesthesia, Tulane University, USA 3Department of Internal Medicine & Pediatrics, Tulane University, USA 4Department of Internal Medicine, Tulane University, USA
*Correspondance to: Vinay Krupadev
PDF Full Text Research Article | Open Access
Abstract:
Anaplastic thyroid carcinoma is a rare diagnosis with a high rate of mortality and universally poor prognosis. The disease process usually progresses quickly from diagnosis and often management consists primarily of palliative and hospice care. In this report, we discuss a case of anaplastic thyroid carcinoma in a patient presenting with a rapidly growing neck mass. This case demonstrates the quick and aggressive progression of this cancer. Currently, treatment for anaplastic thyroid carcinoma is limited and remission is rare. More research is needed in the future to improve treatment and prognosis of this devastating cancer.
Keywords:
Cite the Article:
Tomb L, Mimbs J, xKrupadev J, Maylin M. A Case of Anaplastic Thyroid Carcinoma. Ann Clin Case Rep. 2022; 7: 2126..
Search Our Journal
Journal Indexed In