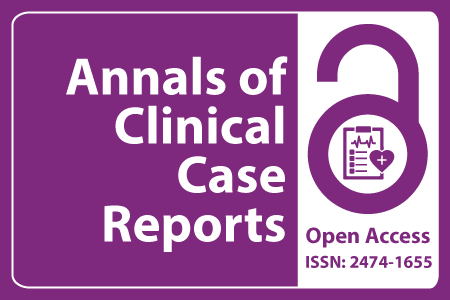 Journal Basic Info
Impact Factor: 1.809**
H-Index: 6
ISSN: 2474-1655
DOI: 10.25107/2474-1655
**Impact Factor calculated based on Google Scholar Citations. Please contact us for any more details.
Major Scope
Nephrology
Pulmonary Medicine
Nuclear Medicine
Pediatrics
Allergy & Immunology
Endocrinology
Palliative Care
Orthopedic Sugery
Abstract
Salimah Japar, Kensaku Fukunaga, Toshihiro Kobayashi, HitomiImachi, Seisuke Sato, Takanobu Saheki, Tomohiro Ibata, Takafumi Yoshimura and Koji Murao*
Department of Endocrinology and Metabolism, Kagawa University, Japan
*Correspondance to: Koji Murao
PDF Full Text Research Article | Open Access
Abstract:
Introduction: COVID-19 infection has drastically changed the routine lifestyle and physical life of people. These factors pose negative impact on glycemic management in people with diabetes. This study aimed to determine the relationship between glycemic changes, physical activities, and eating behaviors during the COVID-19 pandemic in Japanese patients with type 2 diabetes. Methods: Study involved both retrospective and cross-sectional data analyses. The glycated Hemoglobin (HbA1c) values in patients with type 2 diabetes before the pandemic in 2019 and during pandemic in 2020 were evaluated. A self-administered questionnaire survey was used to measure physical activity and eating behaviors. Patients with type 2 diabetes who had HbA1c values ≥ 7% at any month during 2020 were included. Data collection was performed at the medical outpatient clinic of Kagawa University Hospital. Results: Two hundred participants completed the survey. During the COVID-19 pandemic, the average HbA1c values significantly deteriorated (7.72%) than those pre-pandemics (7.57%), with an increase of 1.98 percent (p=0.002, r= -0.157). Additionally, the scores for All Physical Activities (all PA) decreased and total eating behaviors improved. There was no significant relationship was found between the HbA1 values, physical activities, and eating behaviors during the pandemic. Conclusion: HbA1c levels deteriorated during the COVID-19 pandemic, but this change was unrelated to physical activity or eating habits. The stress factors may contribute to these changes.
Keywords:
COVID-19; Type 2 diabetes; Glycemic control; Physical activities; Eating behaviors
Cite the Article:
Japar S, Fukunaga K, Kobayashi T, HitomiImachi, Sato S, Saheki T, et al. Impact of COVID‑19 Pandemic on Glycemic Control, Eating Behaviors and Physical Activity in Patients with Type 2 Diabetes: A Retrospective and Cross- Sectional Study in Japan. Ann Clin Case Rep. 2022; 7: 2121..
Search Our Journal
Journal Indexed In