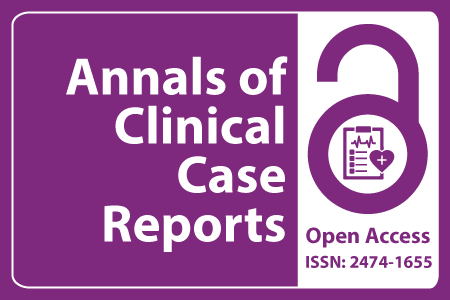 Journal Basic Info
Impact Factor: 1.809**
H-Index: 6
ISSN: 2474-1655
DOI: 10.25107/2474-1655
**Impact Factor calculated based on Google Scholar Citations. Please contact us for any more details.
Major Scope
Cardiology
Microbiology
Cancer Clinic
Endoscopy
Diabetology
Infectious Disease
Surgery Cases
Physiology
Abstract
Yaakoubi H*, Youssef R, Boukadida L, Jaballah R, Ben Salah H, Zorgati A and Boukef R
Department of Emergency, Chu Sahloul Sousse, Tunisia
*Correspondance to: Yaakoubi H
PDF Full Text Research Article | Open Access
Abstract:
Background: Chest pain is one of the most common complaints in the emergency department. Acute coronary syndrome with ST segment elevation remains the ultimate medical emergency. However, acute coronary syndrome without ST segment elevation (NSTE-ACS) has an equivalent prognosis risk. The major challenge of the emergency physician is the rapid and accurate identification of patients with ACS who would benefit from immediate care. Objective: Evaluation of our practices according to European Recommendations for management of NSTE-ACS and assessment of short and long term prognosis for Major Cardiovascular Events (MACE). Methods: This is an analytical study, involving 850 patients treated for NSTE-ACS during a period of 2 years in our emergency department. The data was collected from our local register for acute coronary syndrome: ReSCUS register. The main results were: the different delays for medical care, length of stay in the emergency department, short-term complications and the occurrence of MACE registered at one month, six months, and one year later. Results: The average age of our patients was 64 ± 11 years. The sex ratio was 2.22. Hypertension and diabetes are the two most common risk factors in our population. NSTE-ACS was inaugural in almost the third of the cases. Only 7% of our patients have benefited from medical transport. In 16.20% of patients, the initial ECG found no repolarization disorder. The average delay of the first medical contact was 24.42 ± 30.25 min. The average delay for the first qualifying ECG was 30 ± 0.6 min. The average length of stay in the emergency department before admission to the cardiology department was 24.13 ± 21.33 h. More than half of our study population (68%) performed their angiograms within 48 h. During our follow-up of 500 patients, 12 patients were completely lost. Patients who presented at least one MACE were at one month: 58 patients (11.6%), at 6 months: 112 patients (22.4%) and at 1 year 136 patients (27.2%). Conclusion: Cardiovascular disease is the leading cause of death worldwide. Assessment of our practices is important to improve prognosis. Registers offer a guarantee of methodology, and are a real mirror of our medical care.
Keywords:
Acute coronary syndrome; Emergency department; Management; Delay
Cite the Article:
Yaakoubi H, Youssef R, Boukadida L, Jaballah R, Ben Salah H, Zorgati A, et al. Short and Long Term Outcomes of Patients Presenting with Acute Coronary Syndrome without ST Segment Elevation (NSTE-ACS): Findings from a Tunisian Register: The ReSCUS Register. Ann Clin Case Rep. 2022; 7: 2118..
Search Our Journal
Journal Indexed In