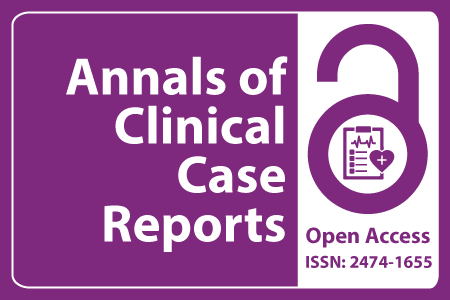 Journal Basic Info
Impact Factor: 1.809**
H-Index: 6
ISSN: 2474-1655
DOI: 10.25107/2474-1655
**Impact Factor calculated based on Google Scholar Citations. Please contact us for any more details.
Major Scope
Endocrinology
Nursing
Depression
Molecular Biology
Urology Cases
Vascular Medicine
Dentistry and Oral Biology
Dermatology and Cosmetology
Abstract
Nikolaos Neokleous1*, Vasileios Perifanis1, Georgia Kaiafa1, Efthymia Vlachaki2, Vasiliki Tsavdaridou3, Triantafyllia Koletsa4, Konstantinos Tziomalos1 and Christos Savopoulos1
1Department of Internal Medicine, AUTH, AHEPA University Hospital, Greece 2Department of Internal Medicine, AUTH, Hippokration General Hospital, Greece 3Department of Immunology, Microbiology Laboratory, AHEPA University Hospital, Greece 4Department of Pathology, AUTH, School of Medicine, Greece
*Correspondance to: Nikolaos Neokleous
PDF Full Text Case Report | Open Access
Abstract:
Recently it was reported a small group of cases presented with diarrhea, elevated hepatic enzymes and skin rash associated with recurrent myasthenia gravis and thymoma. Thymoma-associated pure white cell aplasia is a rare and fatal condition. Few cases are reported that relate thymoma, recurrent myasthenia gravis and neutropenia. There is a speculation of circulated anticytokine auto-antibodies that may be directed to Granulocyte/Macrophage Colony Stimulating Factor (GM-CSF) receptor. Possible alteration to positive and negative T-cell selection disturbs the T-cell immunization and leads to uncontrolled auto-antibodies production. We report a case with recurrent myasthenia gravis, graft versus host-like disease and pure white cell aplasia along with a short literature review.
Keywords:
GvHD-like syndrome; Pure white cell aplasia; Thymoma
Cite the Article:
Neokleous N, Perifanis V, Kaiafa G, Vlachaki E, Tsavdaridou V, Koletsa T, et al. Graft versus Host-Like Syndrome Associated with Pure White Cell Aplasia 8 Years after Thymectomy: Case Report and Literature Review. Ann Clin Case Rep. 2022; 7: 2117..
Search Our Journal
Journal Indexed In