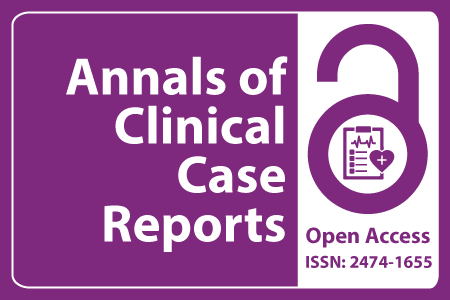 Journal Basic Info
Impact Factor: 1.809**
H-Index: 6
ISSN: 2474-1655
DOI: 10.25107/2474-1655
**Impact Factor calculated based on Google Scholar Citations. Please contact us for any more details.
Major Scope
Obstetrics and Gynecology
Biochemistry and Biostatistics
Otolaryngology
Renal Disease
Internal Medicine
Oncology Cases
ENT
Cardiology
Abstract
Jawaher Aljalahma1, Ameen Alawadhi1, Omar Alawadhi1 and Khalid Bin Thani2*
1Salmaniya Medical Complex, Bahrain 2Arabian Gulf University, Bahrain
*Correspondance to: Khalid Bin Thani
PDF Full Text Case Study | Open Access
Abstract:
Having a case with typical clinical features and specific serological markers can help the practitioner to reach a definitive diagnosis, and accordingly, provide proper management plan. However, it may not always be the case when confronting systemic diseases, particularly Autoimmune Connective Tissue Diseases (AICTD). Conditions characterized by the presence of clinical and serological manifestations suggestive of an autoimmune connective tissue disease, but without eventual progression to a full blown specific AICTD is not unusual in clinical practice.
Keywords:
Scleroderma; MCTD; SLE
Cite the Article:
Aljalahma J, Alawadhi A, Alawadhi O, Thani KB. Mixed Connective Tissue Disease: The Dilemma of Diagnosis. Ann Clin Case Rep. 2022; 7: 2116..
Search Our Journal
Journal Indexed In