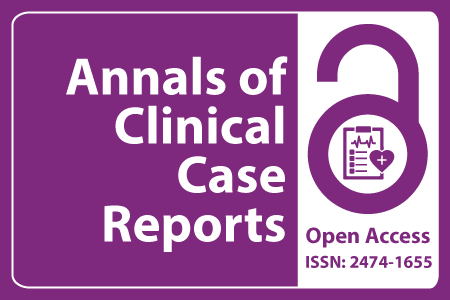 Journal Basic Info
Impact Factor: 1.809**
H-Index: 6
ISSN: 2474-1655
DOI: 10.25107/2474-1655
**Impact Factor calculated based on Google Scholar Citations. Please contact us for any more details.
Major Scope
Endoscopy
Nephrology
ENT
Emergency Medicine and Critical Care
Sports Medicine
Nursing
Epidemiology
Hepatology
Abstract
Jean Christophe Dimitri Suffrin1*, Lao-Tzu Allan-Blitz2,3, Evan Taylor4, Ruderman Todd1, Medson Boti1, Joseph Moyo5, Fainala M Phiri5, Enock Ndalama5 and Emilia Connolly1,6,7
1Partners In Health, Malawi, USA
2Division of Global Health Equity, Brigham and Women's Hospital, USA
3Department of Medicine, Boston Children's Hospital, USA
4Department of Family Medicine, Indian Health Service, USA
5Ministry of Health, Neno District Hospital Malawi, USA
6Division of Pediatrics, University of Cincinnati College of Medicine, USA
7Division of Hospital Medicine, Cincinnati Children's Hospital Medical Center, Cincinnati OH, USA
*Correspondance to: Jean Christophe Dimitri Suffrin
PDF Full Text Case Report | Open Access
Abstract:
Dolutegravir-based regimens are quickly becoming the preferred anti-retroviral therapy of choice in sub-Saharan African countries. Dolutegravir-based regimens are highly effective and well tolerated, however there are reports of adverse effects including drug induced liver injury with use. We report a case of a 45-year-old male living with HIV who developed symptoms of liver damage two months after initiating a dolutegravir-based regimen. We believe that drug induced liver injury was the possible source of his liver failure secondary to dolutegravir, which highlights the need for early clinical recognition, laboratory monitoring and mechanisms for clinicians to prevent and diagnose early drug induced liver injury in resource-limited, rural settings.
Keywords:
DILI; Dolutgravir; DTG; Liver injury
Cite the Article:
Suffrin JCD, Allan-Blitz L-T, Taylor E, Todd R, Boti M, Moyo J, et al. Presumed Severe Hepatocellular Toxicity after Initiation on a Dolutegravir- Based HIV Treatment Regimen in Rural Malawi: A Case Report. Ann Clin Case Rep. 2022; 7: 2098..
Search Our Journal
Journal Indexed In