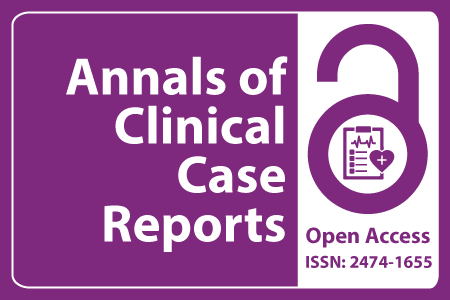 Journal Basic Info
Impact Factor: 1.809**
H-Index: 6
ISSN: 2474-1655
DOI: 10.25107/2474-1655
**Impact Factor calculated based on Google Scholar Citations. Please contact us for any more details.
Major Scope
Emergency Medicine and Critical Care
Nephrology
Microbiology
Pulmonary Medicine
Trauma
Tuberculosis
Hepatitis
Respiratory Medicine
Abstract
Xiaomian Fan1, Sha Lei2 and Rongjing Ding1*
1Heart Center, Peking University People's Hospital, P.R. China
2Department of Cardiology, The Third Hospital of Mianyang, Mianyang, P.R. China
*Correspondance to: Rong-Jing Ding
PDF Full Text Case Report | Open Access
Abstract:
Background: Dilated cardiomyopathy mostly causes enlargement of heart and heart failure. The purpose of this case report is to describe how multidisciplinary cardiac rehabilitation using the home-based patterns reverse left ventricular remodeling in dilated cardiomyopathy. Case Report: A 29-year-old male, repeated hospitalization for heart failure with poorly controlled, received home-based tailored cardiac rehabilitation, repeated chest pain and breathing difficulties, heart fell sharply. The results of auxiliary examinations showed enlargement of heart, with left ventricular ejection fraction of 34.3%, left ventricular end diastolic diameter from 7.5 cm, left ventricular end systolic diameter from 6.2 cm. However, when we consider family economic conditions, we find that the CRT-implant therapy is not suitable for him. Meanwhile they were far removed from hospital. Afterwards, we decide to adopt multidisciplinary cardiac rehabilitation to help him to alleviate symptoms, reverse left ventricular remodeling and improve the quality of life. Then, we provide home-based CR included comprehensive assessment, scientifically tailored and individualized cardiac rehabilitation prescription and remote wireless ECG monitoring. After 7 month home-based CR, his left ventricular Ejection Fraction (EF) improved from 34.3% to 62.2%, left ventricular end diastolic diameter from 7.5 cm to 5.7 cm, left ventricular end systolic diameter from 6.2 cm to 3.8 cm, VO2peak improved from 13.67 to 26.25, VO2AT (ml/kg/min) improved from 7.74 to 14.48, VE/VCO2 decreased from 41.8 to 27.6, there were no adverse events. During the follow-up period his cardiac function maintained stability and live a happy life. Conclusion: Home-based CR help patient with EF reduced heart failure reverse the left ventricular remodeling, improve the quality of life, proved to be safety.
Keywords:
Reverse left ventricular remodeling; Dilated cardiomyopathy; Multidisciplinary cardiac rehabilitation
Cite the Article:
Fan X, Lei S, Ding R. Reverse Left Ventricular Remodeling: Effect of Home-Based Multidisciplinary Cardiac Rehabilitation in Patient with Dilated Cardiomyopathy. Ann Clin Case Rep. 2022; 7: 2096.
Search Our Journal
Journal Indexed In