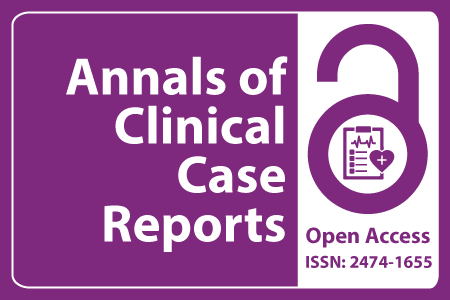 Journal Basic Info
Impact Factor: 1.809**
H-Index: 6
ISSN: 2474-1655
DOI: 10.25107/2474-1655
**Impact Factor calculated based on Google Scholar Citations. Please contact us for any more details.
Major Scope
Physiology
Cardiology
Molecular Biology
Chronic Disease
Hematology
Palliative Care
Geriatric Medicine
Respiratory Medicine
Abstract
Guddi Rani Singh and Shabana Azad*
Department of Pathology, IGIMS, India
*Correspondance to: Shabana Azad
PDF Full Text Case Report | Open Access
Abstract:
Background: Endometrial Stromal Sarcoma (ESS) are rare malignant tumors that make up approximately 10% of all uterine sarcomas. The primary can occur in extra-uterine sites like ovary, fallopian tube, cervix, vulva, vagina, omentum and retroperitoneum. Cervical sarcomas are still rare comprising 0.5% of all primary cervical malignancies. Primary low grade ESS occurring in endocervix is reported very rarely and it mimics polyp which poses a diagnostic dilemma. Case Report: We report a case of 40 years perimenopausal lady with HCV positive who presented in gynec-oncol OPD with complaints of irregular bleeding per vaginum and something coming out P/V since 4 months. T2W MRI shows large lobulated pedunculated heterogenous hyperintense mass arising from anterior lip of cervix. Histological examination revealed epithelioid cell tumor lined by endocervical lining and tumor infiltrate to ectocervix and myometrium. The diagnostic challenge was to differentiate between epithelioid variant of leiomyoma and ESS for which immunohistochemistry was carried out which showed moderately positivity for Cluster of Differentiation 10 (CD10), focal positivity for ER (Estrogen Receptor) & PR (Progesterone Receptor) and negative for SMA, DESMIN, CALDESMON, CD34, CD117. Ki-67-was <2%. Conclusion: The case report emphasizes the need to include ESS in the differential diagnosis of cervical polyp.
Keywords:
Leiomyoma; Cervical polyp; Epithelioid cell tumor; Stromal sarcoma
Cite the Article:
Singh GR, Azad S. Low-Grade Endometrial Stromal Sarcoma of Endocervix: A Case Report. Ann Clin Case Rep. 2022; 7: 2083..
Search Our Journal
Journal Indexed In