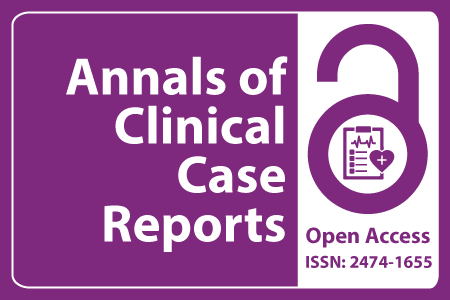 Journal Basic Info
Impact Factor: 1.809**
H-Index: 6
ISSN: 2474-1655
DOI: 10.25107/2474-1655
**Impact Factor calculated based on Google Scholar Citations. Please contact us for any more details.
Major Scope
Gastric Cancer
ENT
Nuclear Medicine
Anatomy
Physiology
Radiology Cases
Forensic and Legal Medicine
Pharmacology and Therapeutics
Abstract
Harper V1*, Nasser SM1 and Wagner A2
1Department of Allergy, Cambridge University Hospitals NHS Foundation Trust, Cambridge, UK
2Department of Allergy, Guy's and St Thomas' NHS Foundation Trust, UK
*Correspondance to: Verah Harper
PDF Full Text Case Report | Open Access
Abstract:
Perioperative anaphylaxis is a rare event with an incidence of 1 in 10,000 to 1 in 20,000. It is fatal in 0.65% to 2% of cases, if not recognized and treated promptly. It is difficult to identify the culprit agent as multiple drugs are given simultaneously. Ranitidine hydrochloride is a well-tolerated, widely used drug for perioperative prophylaxis for stress ulcers. It has been extensively studied and reported to have an excellent safety profile with rare occurrence of severe hypersensitivity reactions. We report a case of ranitidine-induced perioperative anaphylaxis, during excision of an epididymal cyst, which was successfully managed upon early recognition of anaphylaxis and subsequently referred to the allergy services. We confirmed ranitidine to be the culprit agent with a positive skin prick and immediate intradermal skin test. Therefore, awareness of this rare but fatal hypersensitivity reaction to a commonly used drug with excellent safety profile is vital to ensure that it is not overlooked when investigating drug allergy.
Keywords:
Histamine H2 antagonists; Ranitidine; Perioperative anaphylaxis
Cite the Article:
Harper V, Nasser SM, Wagner A. Perioperative Anaphylaxis to Ranitidine: A Case Report of a Rare Event of a Safe Drug. Ann Clin Case Rep. 2022; 7: 2076..
Search Our Journal
Journal Indexed In