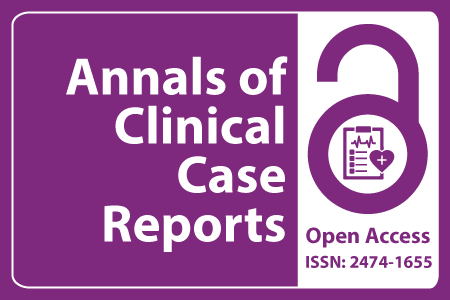 Journal Basic Info
Impact Factor: 1.809**
H-Index: 6
ISSN: 2474-1655
DOI: 10.25107/2474-1655
**Impact Factor calculated based on Google Scholar Citations. Please contact us for any more details.
Major Scope
ENT
Child Birth
Radiology Cases
Asthma
Physical Medicine & Rehabilitation
Anatomy
Cardiovascular Medicine
Sexual Health
Abstract
Gaurav Nigam1, Sachin Suresh Babu2*, Sudhir Peter3, Sobhana Chindrippu4 and Gaurav Kumar Mittal5
1Pennine Acute Hospital NHS Trust, UK
2Department of Neurosciences, Aster MIMS Hospital, India
3Department of Pathology, Neuberg Diagnostics, India
4Department of Pathology, Guntur Medical College, India
5Department of Neurology, St Stephens Hospital, India
*Correspondance to: Sachin Suresh Babu
PDF Full Text Case Report | Open Access
Abstract:
Restless Leg Syndrome (RLS) is a common neurological disorder, which disrupts life and sleep considerably for those who have it. Its diagnosis is clinical, based on essential criteria of International RLS Study Group. It can be idiopathic or associated with various medical and other neurological disorders. Idiopathic RLS can be sporadic or may have a familial inheritance, with several genetic loci reported. RLS has a strong association with Periodic Limb Movements (PLM), both during sleep and wakefulness. Very few studies of familial RLS/PLM in sleep and their associations have been reported from India. Nocturnal eating is a non-motor manifestation of RLS with several clinical implications. We report an Indian family with RLS and PLMs as well as dysfunctional nocturnal eating.
Keywords:
Restless leg syndrome; Familial; Nocturnal eating
Cite the Article:
Nigam G, Babu SS, Peter S, Chindrippu S, Mittal GK. Familial RLS with Nocturnal Eating - Case Report and Review of Literature. Ann Clin Case Rep. 2022; 7: 2075..
Search Our Journal
Journal Indexed In