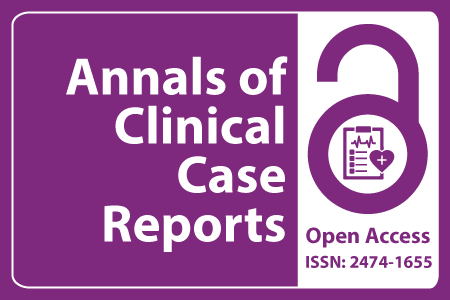 Journal Basic Info
Impact Factor: 1.809**
H-Index: 6
ISSN: 2474-1655
DOI: 10.25107/2474-1655
**Impact Factor calculated based on Google Scholar Citations. Please contact us for any more details.
Major Scope
Gastroenterology
Palliative Care
Lung Cancer
Genetics
Respiratory Medicine
Pediatrics
Anatomy
Physical Medicine & Rehabilitation
Abstract
Guo Ran1*#, Meng Ning2# and Xu Zhang1
1Department of Anesthesiology, The Eye and ENT Hospital of Fudan University, China 2Department of Anesthesiology, The First Affiliated Hospital of Anhui Medical University, China #These authors contributed equally to this work
PDF Full Text Case Report | Open Access
Abstract:
The purpose of this case report is to raise awareness of the risk of difficult airway problems in patients with thyroid tumors. We report a case of a patient with a large thyroid tumor invading the trachea, causing trachea narrowing and resulting in breathing difficulties, who required Awake Tracheal Intubation (ATI). A 54-year-old woman required surgery for removal of the thyroid tumor under general anesthesia. The tumor was invading and compressing the trachea, causing difficulty in breathing. To facilitate surgery, thyrocricocentesis and nerve block were considered but would have been difficult to implement. Extracorporeal Membrane Oxygenation (ECMO) is expensive and has several complications during ECMO, such as failure of the oxygenation membrane, rupture of the circuit, coagulation of the system, intracranial hemorrhage, Acute Kidney Injury (AKI) and infections. Placement of a tracheal stent may also worsen airway problems. The process of airway establishment in this case was completed without the need for ECMO or tracheal stent placement. If it refers to the avoidance of more expensive options and complications, an alternative would be local anesthetic to the airway, and successful ATI would reduce healthcare costs associated with other techniques.
Keywords:
Awake; Fiberoptic intubation; Thyroid tumor; Trachea; Case
Cite the Article:
Ran G, Ning M, Zhang X. Awake Fiberoptic Intubation in a Patient with Large Thyroid Tumor Invading the Trachea: A Case Report. Ann Clin Case Rep. 2021; 6: 2009..
Search Our Journal
Journal Indexed In