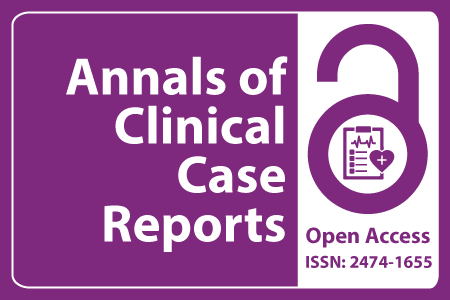 Journal Basic Info
Impact Factor: 1.809**
H-Index: 6
ISSN: 2474-1655
DOI: 10.25107/2474-1655
**Impact Factor calculated based on Google Scholar Citations. Please contact us for any more details.
Major Scope
ENT
Pulmonary Medicine
Orthopedics & Rheumatology
Gastroenterology
Sleep Medicine and Disorders
Medical Radiography
Internal Medicine
Hepatitis
Abstract
Lihua Zhao* and Jin Chen
Department of Respiratory, Fuxing Hospital, Capital Medical University, China
*Correspondance to: Lihua Zhao
PDF Full Text Case Series | Open Access
Abstract:
Bronchiectasis is irreversible abnormal dilatation of one or more bronchi with chronic airway inflammation, associated recurrent infections and airflow obstruction. It should be as a complex endpoint of the interplay between microbial pathogens, host microbiota, and the influence of these on host regulation of inflammation and adaptive immunity. Abnormalities in immune regulation could predispose to bronchiectasis both the response to the initial insult that induces the disease process and the ongoing inflammatory process. The processes involve many kinds of cells, including of T-lymphocytes, cytokines and immunoglobulins. According to the newest BTS Guideline for bronchiectasis in adults, it is essential to investigate whether raised serum immunoglobulins are polyclonal or monoclonal. Multiple myeloma is a plasma cell malignant proliferative disease with monoclonal immunoglobulin secretion. There are few literatures on concurrent association of bronchiectasis with multiple myeloma. The rarity prompted us to report the two bronchiectasis patients were diagnosed with multiple myeloma.
Keywords:
Bronchiectasis; Immunoglobulins; Multiple myeloma; T lymphocytes
Cite the Article:
Zhao L, Chen J. Bronchiectasis and Multiple Myeloma: Is there an Association?. Ann Clin Case Rep. 2021; 6: 2005.
Search Our Journal
Journal Indexed In