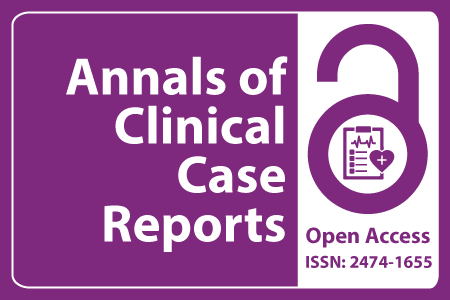 Journal Basic Info
Impact Factor: 1.809**
H-Index: 6
ISSN: 2474-1655
DOI: 10.25107/2474-1655
**Impact Factor calculated based on Google Scholar Citations. Please contact us for any more details.
Major Scope
Pediatrics
Cardiovascular Medicine
Depression
Women's Health Care
Psychiatry and Mental Health
Genetics
Breast Neoplasms
Family Medicine and Public Health
Abstract
Pierre Moënne-Locoz1, Beya Maamar1, Marion Zahar1, Chakib Alloui1,4, Delphine Seytre1, Segolène Brichler1,4, Hugues Cordel2, Jean-Ralph Zahar1,3 and Alexandra Lomont1,3*
1University of Paris, Sorbonne Paris Cité; Department of Clinical Microbiology, Infectious Risk Control and Prevention Unit, Groupe Hospitalier Paris Seine Saint-Denis, France 2Infectious and Tropical Diseases, Groupe Hospitalier Paris Seine Saint-Denis, France 3IAME, UMR 1137, University of Paris, Sorbonne Paris Cité, France 4INSERM, U942, F-75010, France
*Correspondance to: Alexandra Lomont
PDF Full Text Case Report | Open Access
Abstract:
The search and isolate policy is fundamental to control the risk of SARS-CoV-2 diffusion. Recent data suggest that the number of hospital acquisition has decreased significantly with universal masking and respect for physical distancing. At the beginning of the second wave, we wanted to prospectively assess the prevalence of COVID-19 infection among health care workers and the situations of intra-hospital transmission. Our results suggest that we need to focus on physical distancing during mealtimes and breaks.
Keywords:
COVID-19; Health care workers; Transmission control
Cite the Article:
Moënne-Locoz P, Maamar B, Zahar M, Alloui C, Seytre D, Brichler S, et al. COVID-19, Do We Need to Screen Systematically Asymptomatic HCW?. Ann Clin Case Rep. 2021; 6: 2002..
Search Our Journal
Journal Indexed In