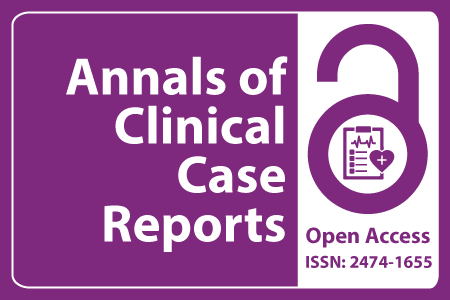 Journal Basic Info
Impact Factor: 1.809**
H-Index: 6
ISSN: 2474-1655
DOI: 10.25107/2474-1655
**Impact Factor calculated based on Google Scholar Citations. Please contact us for any more details.
Major Scope
Chemotherapy
Geriatric Medicine
Physical Medicine & Rehabilitation
Radiology Cases
Cardiology
Anatomy
Nephrology
Renal Disease
Abstract
Whitley J Stone1*, Amanda J Wakeman2, Matthew J Garver2 and H Scott Strohmeyer2
1School of Kinesiology, Recreation, and Sport, Western Kentucky University, USA 2School of Nutrition, Kinesiology, and Psychological Sciences, University of Central Missouri, USA
*Correspondance to: Whitley J Stone
PDF Full Text Case Report | Open Access
Abstract:
Individuals living with incomplete Spinal Cord Injury (iSCI) are prone to gait impairment and highly sedentary lives. Gait impairment exacerbates the energy cost of movement activities. This case-control investigation sought to quantify the caloric expenditure and gait movement patterns of a case with a cervical seven, iSCI and an age-, sex-, and height-matched control (CON). Laboratory data were combined with free-living step activity to evaluate the appropriateness of prescribing physical activity using step metrics after iSCI. Participants completed a six-minute walk test and three, paced-walks wearing a portable metabolic cart. Step activity monitors were worn for seven days to capture daily living activity prior to participants returning for three-dimensional gait evaluation. Kilocalories per step, step count, and Lateral Deviation (LD) of the seventh cervical spinal process were compared between the iSCI and CON. Peak oxygen consumption, daily step count, and walking speed were lower while energy cost (of walking) and LD were higher in iSCI compared to CON. Though iSCI took two thirds fewer steps, they expended nearly twice as many calories per step compared to CON. A LD to walking speed index (LDI) was created to represent gait pattern relative to actual locomotion. The iSCI LDI improved by 45% and CON by 21% when walking speed increased; this improvement may represent greater efficiency of movement at faster walking speeds. Walking mechanics impact energy expenditure of walking post-iSCI and step activity recommendations should be reconsidered. Rehabilitation specialists may implement LDI as a clinical metric that represents gait pattern and efficiency.
Keywords:
Cite the Article:
Stone WJ, Wakeman AJ, Garver MJ, Strohmeyer HS. Using Biomechanics and Physiology to Offer New Insight on Activity Prescription after Incomplete Spinal Cord Injury. Ann Clin Case Rep. 2021; 6: 1996..
Search Our Journal
Journal Indexed In