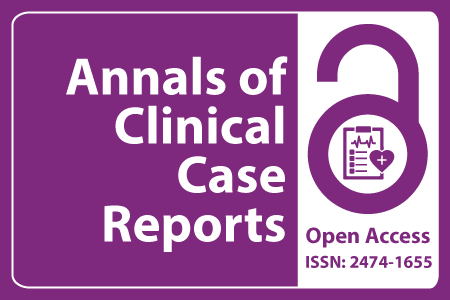 Journal Basic Info
Impact Factor: 1.809**
H-Index: 6
ISSN: 2474-1655
DOI: 10.25107/2474-1655
**Impact Factor calculated based on Google Scholar Citations. Please contact us for any more details.
Major Scope
Nutrition and Food Science
Renal Disease
Psychiatry and Mental Health
Anatomy
Anesthesiology and Pain Medicine
Medical Radiography
Hepatitis
Neurology
Abstract
Klinger Soares Faíco-Filho, Diogo Boldim Ferreira and Eduardo Alexandrino Medeiros
Department of Internal Medicine, Division of Infectious Diseases, Universidade Federal de São Paulo (UNIFESP), Escola Paulista de Medicina (EPM), Brazil
*Correspondance to: Klinger Soares Faíco-Filho
PDF Full Text Case Report | Open Access
Abstract:
Background: Echinococcosis is an endemic disease in the Neotropical region of the Americas caused by Echinococcus spp. Most of the cases come from the Amazon region, where a disease is popularly called "paca disease", due to the population's habit of eating the meat of Cuniculus paca. Case Report: We report 72-year-old Indigenous male presents cirrhosis complications caused by echinococcosis since 2010 confirmed by serological examination (titer 1:2560) and inactive cysts in imaging methods. Conclusion: Inactive cysts in echinococcosis are a source of complications such as liver cirrhosis and spontaneous bacterial peritonitis.
Keywords:
Echinococcus spp; Echinococcosis; Cirrhosis
Cite the Article:
Faíco-Filho KS, Ferreira DB, Medeiros EA. Spontaneous Bacterial Peritonitis Secondary to Cirrhosis of the Liver due to Echinococcosis: Case Report in Brazilian Indigenous. Ann Clin Case Rep. 2021; 6: 1999..
Search Our Journal
Journal Indexed In