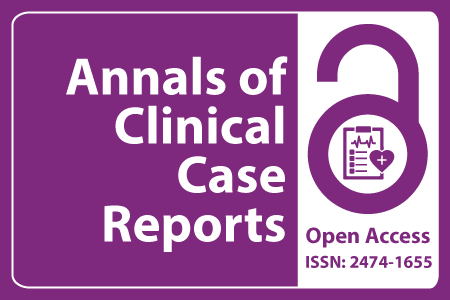 Journal Basic Info
Impact Factor: 1.809**
H-Index: 6
ISSN: 2474-1655
DOI: 10.25107/2474-1655
**Impact Factor calculated based on Google Scholar Citations. Please contact us for any more details.
Major Scope
Nuclear Medicine
Endoscopy
Dermatology and Cosmetology
Radiology Cases
Tuberculosis
Nutrition and Food Science
Signs and Symptoms-Clinical Findings
Microbiology
Abstract
Devanand NA, Phatak A and Sundararajan K
Department of Intensive Care, Royal Adelaide Hospital, Australia
*Correspondance to: Devanand NA
PDF Full Text Case Report | Open Access
Abstract:
Introduction: Propranolol toxicity causes severe cardiovascular complications, is challenging to manage, and is associated with high morbidity and mortality. Historically, successful management involves a combination of glucagon and high-dose insulin infusion. Occasionally, hemodialysis may be helpful in certain beta-blocker overdoses. In severe refractory cases, the utility and success of Extracorporeal Life Support (ECLS) have been sporadically successful internationally but rarely reported in Australian clinical practice. Case Report: A 24-year-old female presented with in-hospital Pulseless Electrical Activity (PEA) cardiac arrest secondary to an intentional large propranolol overdose. Despite standard conventional treatment, she remained in cardiac arrest and was subsequently transitioned to Extracorporeal Cardiopulmonary Resuscitation (ECPR). She was successfully cannulated and commenced on Veno-Arterial (VA) Extracorporeal Membrane Oxygenation (ECMO) within 60 min of CPR. Conclusion: ECPR and ECMO should be considered early in patients with refractory cardiovascular collapse secondary to significant cardiotoxicity from extensive propranolol poisoning.
Keywords:
Propranolol overdose; E-CPR; ECMO; Insulin infusion; Glucagon infusion
Cite the Article:
Devanand NA, Phatak A, Sundararajan K. Successful Treatment of Propranolol- Induced Cardiac Arrest with ECMO Cardiopulmonary Resuscitation (ECPR). Ann Clin Case Rep. 2021; 6: 1983..
Search Our Journal
Journal Indexed In