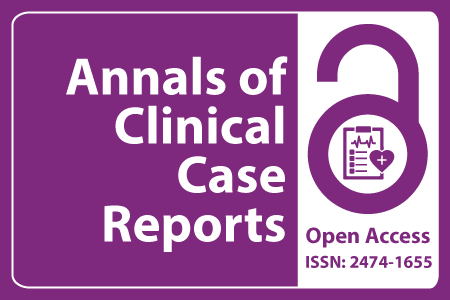 Journal Basic Info
Impact Factor: 1.809**
H-Index: 6
ISSN: 2474-1655
DOI: 10.25107/2474-1655
**Impact Factor calculated based on Google Scholar Citations. Please contact us for any more details.
Major Scope
Surgery Cases
Sports Medicine
Geriatric Medicine
Radiology Cases
Respiratory Medicine
Inflammation
Nursing
Epidemiology
Abstract
Martha Esmeralda Espinosa Esparza, Oscar Huerta Jiménez and María Valeria Jiménez Báez
Mexican Institute of Social Security, Hospital General Regional Lic Ignacio Garcia Tellez, Mexico Mexican Institute of Social Security Regional General Hospital Number 17, Mexico Head of Medical Services Services, IMSS Quintana Roo, Mexico
*Correspondance to: María Valeria Jiménez Báez
PDF Full Text Case Report | Open Access
Abstract:
Patient 30 years with uterine arteriovenous fistula secondary to placental polyps associated with obstetrical surgical procedures such as curettage instrumented four weeks prior, cesarean. Have bleeding transvaginal three days glittering red evolution accompanied by pain type colic in area hypogastric, data low cardiac output is hospitalized and transfused packed red blood cells. E pelvic cografía with findings of endometrial thickening l about ovular remains. A surgical procedure is performed with instrumented uterine curettage and a pathological study is sent, which reports ovuloplacental remains with degenerative changes associated with retention. At three weeks she presented transvaginal bleeding and pelvic pain, as well as galactorrhea, a pelvic ultrasound was performed with the following findings; uterus enlarged with vascularity to the dop mode PLER in the background and with endometrial thickening, tomography abdominopelvic complementary to suggestive findings retention of products of conception associated with fistula arteriovenous uterine and diverticulosis colon, so it was decided to resolution and definitive treatment with surgical programming performing a total abdominal hysterectomy.
Keywords:
Retention of products of conception; Total abdominal hysterectomy; Endometrial thickening
Cite the Article:
Esparza MEE, Jiménez OH, Báez MVJ. Uterine Arteriovenous Fistula: Final Surgical Treatment - A Case Report. Ann Clin Case Rep. 2021; 6: 1978..
Search Our Journal
Journal Indexed In