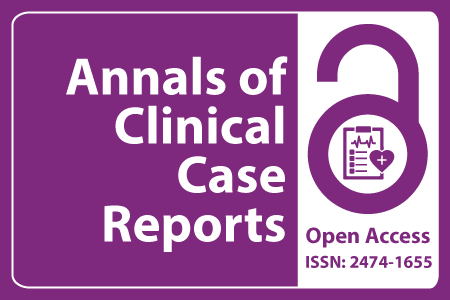 Journal Basic Info
Impact Factor: 1.809**
H-Index: 6
ISSN: 2474-1655
DOI: 10.25107/2474-1655
**Impact Factor calculated based on Google Scholar Citations. Please contact us for any more details.
Major Scope
Endoscopy
Cardiac Surgery
Hepatology
ENT
Oncology Cases
Anesthesiology and Pain Medicine
Epidemiology
Pharmacology and Therapeutics
Abstract
Matijević Valentina, Kraljević Marija, Barbarić Bernarda and Matijević Petra
Clinical Department of Rheumatology, Physical Medicine and Rehabilitation, Sestre milosrdnice University
Hospital Centre in Zagreb, Croatia
Josip Juraj Strossmayer University of Osijek – Faculty of Medicine in Osijek, Croatia
University of Zagreb School of Dental Medicine
*Correspondance to: Matijević Valentina
PDF Full Text Research Article | Open Access
Abstract:
This review will briefly discuss the condition of muscular dystrophy in children and will explore the potential of multidisciplinary treating in managing the muscular dystrophy of children. Muscular dystrophy is the collective term used to represent genetic disorders characterized by progressive weakening of muscles and wasting of muscle tissue. Several forms of muscular dystrophy exist, that differ on the basis of clinical symptoms, disease severity and the way in which the disease is transmitted form one generation to the other. There are not many specialists and researchers in Croatia which are working in a multidisciplinary team with children who are suffering from muscular dystrophy. Life quality of people suffering from muscular dystrophy can be significantly improved by involving and supporting children and their parents in early intervention where they are supervised by the multidisciplinary team. Since that the aim of this research was not detecting the causes of muscular dystrophy and difference types of muscular dystrophy with their characteristics, in this report we have decided to write about the importance of multidisciplinary treatment children with muscular dystrophy and importance of early intervention. The multidisciplinary team presented in this report is considered by doctor specialist in physical medicine and rehabilitation, physiotherapist, speech therapist and psychologist. The lack of multidisciplinary treating probably happens due to poor understanding which early intervention can relate to the quality of children life in muscle disease. Therefore, the researchers have limited knowledge on which kind of multidisciplinary they should target the treatment muscle dystrophy.
Keywords:
Muscular dystrophy; Therapeutic approach; Multidisciplinary team
Cite the Article:
Valentina M, Marija K, Bernarda B, Petra M. The Croatian Experience in Multidisciplinary Treating of Children with Muscular Dystrophy. Ann Clin Case Rep. 2017; 2: 1485.
Search Our Journal
Journal Indexed In