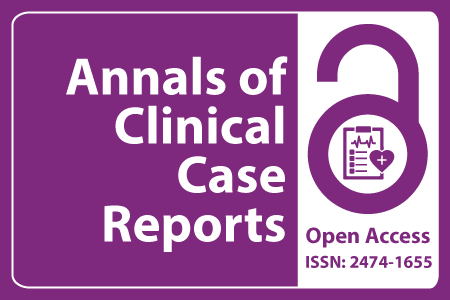 Journal Basic Info
Impact Factor: 1.809**
H-Index: 6
ISSN: 2474-1655
DOI: 10.25107/2474-1655
**Impact Factor calculated based on Google Scholar Citations. Please contact us for any more details.
Major Scope
Orthopedic Sugery
Sleep Medicine and Disorders
Sports Medicine
Renal Disease
Hepatitis
Sexual Health
Endoscopy
Pulmonary Medicine
Abstract
Isabella Maria Costada Cunha, Pedro Pannunzio Maranzano and Cassio José de Oliveira Rodrigues
Santo Amaro University, São Paulo, Brazil
Federal University of São Paulo, São Paulo, Brazil
*Correspondance to: Cassio José de Oliveira Rodrigues
PDF Full Text Case Report | Open Access
Abstract:
Ciprofloxacin is a quinolone widely used for the treatment of gastrointestinal, respiratory and genitourinary tract infections. Acute kidney injury is a rare adverse effect determined by ciprofloxacin crystal nephropathy or acute interstitial nephritis. They are associated with good prognosis mainly after discontinuation of the drug. Although renal biopsy is the main diagnostic tool in both cases, it is often not performed, since the evolution is potentially favorable.We present a case of a young woman that received ciprofloxacin for treatment of a urinary tract infection. The patient evolved with severe renal impairment and hemodialysis was initiated. Because of the presence of hematuria, proteinuria and leukocyturia, she was diagnosed as presenting a rapidly progressive glomerulonephritis. Although, the complete remission of clinical and laboratory findings after withdrawal of the drug pointed to a reversible cause of acute renal failure.Here, we review the possible causes of acute renal injury related with ciprofloxacin and emphasizes the importance of to be aware of this potential complication of therapy.
Keywords:
Cite the Article:
Cunha IMC, Maranzano PP, de Oliveira Rodrigues CJ. Acute Kidney Injury by Ciprofloxacin Simulating Rapidly Progressive Glomerulonephritis. Ann Clin Case Rep. 2017; 2: 1484.
Search Our Journal
Journal Indexed In