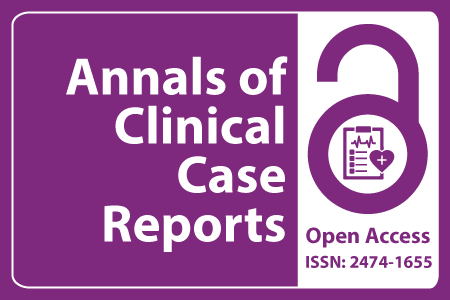 Journal Basic Info
Impact Factor: 1.809**
H-Index: 6
ISSN: 2474-1655
DOI: 10.25107/2474-1655
**Impact Factor calculated based on Google Scholar Citations. Please contact us for any more details.
Major Scope
Endocrinology
Palliative Care
Chronic Disease
Pulmonary Medicine
Urology Cases
Gastroenterology
ENT
Nephrology
Abstract
Lisa N. Isbouts, Elske H. Weber, Marleen Veenstra and Mathijs Binkhorst
Department of Neonatology, Radboud University Medical Centre Amalia Children's Hospital, Nijmegen, The Netherlands
Department of Dermatology, Radboud University Medical Centre, Nijmegen, The Netherlands
*Correspondance to: Mathijs Binkhorst
PDF Full Text Case Report | Open Access
Abstract:
Eosinophilic pustular folliculitis (EPF) is a rare, idiopathic, recurrent, self-limiting disease. It presents as sterile papulopustules located on the scalp and sometimes also on other body parts, without signs of systemic illness. Ten percent of cases occur in infants, mainly before the age of 6 months. The etiology is unknown. Eosinophilic pustular folliculitis of infancy (EPFI) is often underdiagnosed and overtreated, especially in a vulnerable population like preterm infants. We present a female neonate, born prematurely at a gestational age of 25 weeks. She developed recurrent papulopustules on an erythematous base with crustae. After initial treatment with antibiotics and antifungal agents, she was diagnosed with EPFI. We discuss the differential diagnosis and management of EPFI and its possible relationship with the immunological immaturity associated with preterm birth.
Keywords:
Eosinophilic pustular folliculitis; Newborn; Infant; Premature; Hyper-IgE syndrome
Cite the Article:
Isbouts LN, Weber EH, Veenstra M, Binkhorst M. Eosinophilic Pustular Folliculitis of Infancy. Ann Clin Case Rep. 2017; 2: 1483.
Search Our Journal
Journal Indexed In