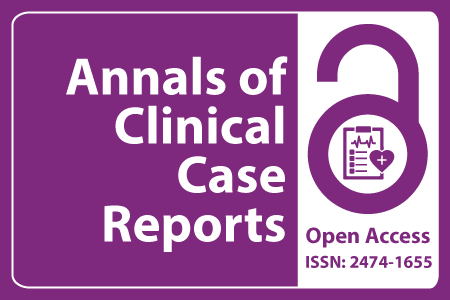 Journal Basic Info
Impact Factor: 1.809**
H-Index: 6
ISSN: 2474-1655
DOI: 10.25107/2474-1655
**Impact Factor calculated based on Google Scholar Citations. Please contact us for any more details.
Major Scope
Emergency Medicine and Critical Care
Urology Cases
Endocrinology
Anatomy
Lung Cancer
Obstetrics and Gynecology
Molecular Biology
Cardio-Thoracic Surgery
Abstract
Jose Carugno, Juliana G Martins and Fausto Andrade
Department of Obstetrics and Gynecology, University of Miami, USA
*Correspondance to: Jose Carugno
PDF Full Text Case Report | Open Access
Abstract:
Background: Morbidly adherent placenta has become one of the leading causes of maternal morbidity and mortality with a rising incidence. It consists of an abnormal attachment of the placenta to the uterine wall, with accretas being the most common type. The main risk factors consist of previous cesarean section and presence of placenta previa. Hemorrhage is the most common complication.Case
Presentation: 34 years-old patient, G8 P4125 at 13 weeks and 6 days with Class C diabetes and 1 prior c-section, presented with vaginal bleeding. Ultrasound demonstrated a diamniotic/dichorionic pregnancy with placenta previa and accreta for baby A. Despite counseling patient decided to continue pregnancy. At 16 weeks and 1 day patient was readmitted after previable premature rupture of membranes of baby A and decided for termination of pregnancy. Hysterectomy was performed by Gynecology team and became complicated when right uterine artery was ligated due to exposure of placental tissue. Frank hemorrhage ensued and Gynecology Oncology team was called due to complexity of the case. Aortic clamping was performed to control bleeding followed by cystotomy due to adhesions. The estimated blood loss was 30 liters and patient received 33 units of PRBC, 14 units of FFP, 3 units of cryoprecipitate and 4 units of platelets. On post-operative day 1, Urology performed cystostomy repair; patient was discharged with long-term Foley. Outpatient cystogram showed an open-roofed vesicovaginal fistula with intraperitoneal extravasation. Nephrostomy tubes for diversion of urine had no improvement. Exploratory laparotomy, lysis of adhesions and repair of vesicovaginal fistula with creation of omental flap were later performed. Foley catheter was kept for 6 weeks and leakage of urine resolved. Pathology confirmed findings of placenta previa and placenta percreta.Conclusion: Morbidly adherent placenta imposes a very challenging situation when the diagnosis is performed as early as the first and second trimester. The most crucial factor to improve outcomes is to have an adequate prenatal diagnosis and preparedness from a multidisciplinary team lead by a Gynecologic Oncology surgeon to manage complications
Keywords:
Placenta percreta; Twin-pregnancy; Massive hemorrhage
Cite the Article:
Carugno J, Martins JG, Andrade F. Morbidly Adherent Placenta in the Second Trimester in a Twin Pregnancy, Complicated by Massive Hemorrhage and Peritoneo-Vaginal Fistula –The Importance of a Multidisciplinary Approach. Ann Clin Case Rep. 2017; 2: 1482.
Search Our Journal
Journal Indexed In