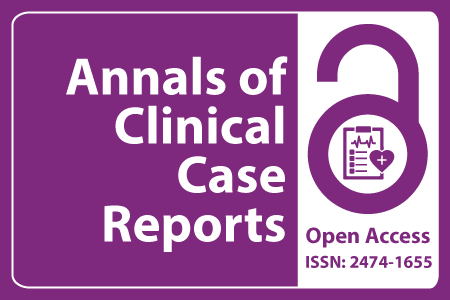 Journal Basic Info
Impact Factor: 1.809**
H-Index: 6
ISSN: 2474-1655
DOI: 10.25107/2474-1655
**Impact Factor calculated based on Google Scholar Citations. Please contact us for any more details.
Major Scope
Gastroenterology
Tuberculosis
Cardiology
Infectious Disease
Endoscopy
Genetics
Orthopedic Sugery
Physiology
Abstract
Chandra Kumari Pun Magar
Department of Obstetrics and Gynaecology, York Teaching Hospital NHS Foundation Trust, UK
*Correspondance to: Chandra Kumari Pun Magar
PDF Full Text Case Report | Open Access
Abstract:
Autoimmune progesterone dermatitis (AIPD) is a rare condition due to hypersensitivity reaction to own endogenous progesterone produced during second half of menstrual cycle with varieties of dermatological manifestations including urticaria, eczema and vesiculobullous eruptions. This is a case report of 22 years old Caucasian female with history of eczema since age of 3 years. She presented initially to dermatologist with a history of recurrent cyclical rash. She reported her dermatological symptoms flared up at the time of her period and settled in between periods for last 2 years. She had used tablet Microgynon (an oral contraceptive pill) in the past for couple of years for contraception without any associated symptoms. She had an intradermal skin test and developed significant localised urticarial reactions to intradermal progesterone. She was then referred to a gynaecologist and treated with Gonadotropin Releasing Hormone Analogue (GnRH) analogue for 6 months with add back therapy which significantly improved her dermatological symptoms with no flare up.
Keywords:
Cite the Article:
Magar CKP. Autoimmune Progesterone Dermatitis Treated with Gonadotropin Releasing Hormone Analogue a Case Report. Ann Clin Case Rep. 2017; 2: 1452.
Search Our Journal
Journal Indexed In