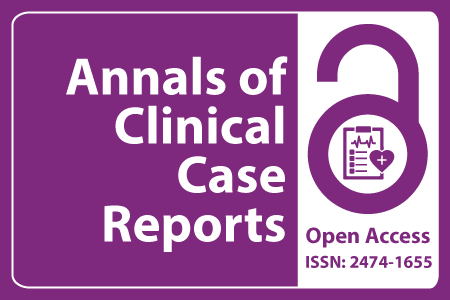 Journal Basic Info
Impact Factor: 1.809**
H-Index: 6
ISSN: 2474-1655
DOI: 10.25107/2474-1655
**Impact Factor calculated based on Google Scholar Citations. Please contact us for any more details.
Major Scope
Medical Radiography
Forensic and Legal Medicine
Breast Neoplasms
Dentistry and Oral Biology
Physiology
Cancer Clinic
Biochemistry and Biostatistics
Anatomy
Abstract
Sani Rabiou, Hicham Harmouchi, Kassim Sidibé, Marouane Lakranbi, Yassine Ouadnouni and Mohamed Smahi
Department of Thoracic Surgery, CHU Hassan II, Morocco
Department of Imagery, CHU Hassan II, Morocco
Departmet of Medicine and Pharmacy, Sidi-Mohamed-Ben-Abdellah University, Morocco
*Correspondance to: Sani Rabiou
PDF Full Text Case Report | Open Access
Abstract:
Background: The solitary malignant fibrous tumor of the pleura is rare histological entity with aggressive potential.Case
Presentation: The authors report the case of a 55 years old male who presented with left chest pain. The diagnosis of a solitary malignant fibrous tumor of the pleura was evoked on the basis of CT scan chest and confirmed by histopathological analysis of a tissue biopsy obtained by anterior mediastinotomy.Conclusions: If surgery is effective for benign forms, chemotherapy alone or coupled with radiotherapy remains the only therapeutic option for the malignant forms of these tumors.
Keywords:
Tumor of the pleura; Fibrous solitary tumor; Malignant tumor; Chemotherapy
Cite the Article:
Rabiou S, Harmouchi H, Sidibé K, Lakranbi M, Ouadnouni Y, Smahi M. An Aggressive Malignant form of Fibrous Solitary Tumor of the Pleura: A Case Report and Literature Review. Ann Clin Case Rep. 2017; 2: 1443.
Search Our Journal
Journal Indexed In