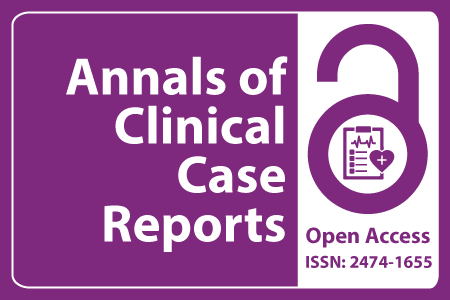 Journal Basic Info
Impact Factor: 1.809**
H-Index: 6
ISSN: 2474-1655
DOI: 10.25107/2474-1655
**Impact Factor calculated based on Google Scholar Citations. Please contact us for any more details.
Major Scope
Women's Health Care
Cardiology
Neurology
Cancer Clinic
Anatomy
Signs and Symptoms-Clinical Findings
Molecular Biology
Microbiology
Abstract
Denise Willis, April Scribner and Supriya Jambhekar
Respiratory Care Services, Arkansas Children's Hospital, USA
Department of Pediatrics-Division of Pediatric Pulmonary and Sleep Medicine, Arkansas Children's Hospital, USA
*Correspondance to: Supriya Jambhekar
PDF Full Text Case Report | Open Access
Abstract:
Congenital Central Hypoventilation Syndrome (CCHS) is a rare genetic disorder that affects the automatic control of breathing. We report the case of a child with late presentation of CCHS at 2 years of age who initially failed noninvasive ventilation (NIV) and received a tracheostomy. Due to a mild CCHS genotype, at 7 years of age it was felt she would be a candidate for tracheal decannulation and NIV. A stepwise approach to decannulation was utilized that included capping of the tracheostomy tube, mask desensitization, NIV with capped tracheostomy and serial polysomnogram evaluations. She was successfully decannulated and transitioned to NIV before 8 years of age. Although the process we used proved effective in this case, more research is needed to standardize transition from invasive to NIV and to establish firm criteria for tracheal decannulation in children with CCHS. Guidelines for managing CCHS exist but best practices for decannulation are not available.
Keywords:
Cite the Article:
Willis D, Scribner A, Jambhekar S. Successful Tracheal Decannulation in a Child with Congenital Central Hypoventilation Syndrome. Ann Clin Case Rep. 2017; 2: 1439.
Search Our Journal
Journal Indexed In