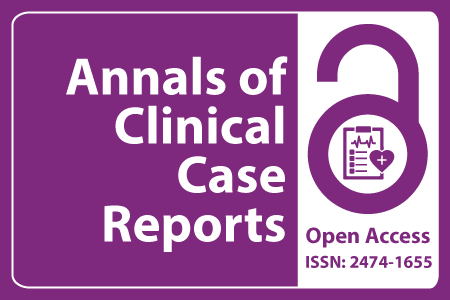 Journal Basic Info
Impact Factor: 1.809**
H-Index: 6
ISSN: 2474-1655
DOI: 10.25107/2474-1655
**Impact Factor calculated based on Google Scholar Citations. Please contact us for any more details.
Major Scope
Molecular Biology
Oncology Cases
Medical Radiography
Otolaryngology
Trauma
Psychiatry and Mental Health
Sports Medicine
Geriatric Medicine
Abstract
M Sajjad Athar, Neil Ashwood, Vijesh Rao and Ilias Galanapoulos
Burton Hospitals NHS Foundation Trust, UK
*Correspondance to: M Sajjad Athar
PDF Full Text Case Report | Open Access
Abstract:
5 year old girl presented to A&E following a fall from the swing. On examination there was tenderness along her right arm, with visible gross deformity. X-rays confirmed that she has a Montaggia type 4 fracture showing multiple fractures along the ulna and radius with dislocation at the proximal radius and dorsal radial displacement. The prompt diagnosis and management of the injury resulted in a favourable outcome.
Keywords:
Cite the Article:
Sajjad Athar M, Ashwood N, Rao V, Galanapoulos I. Montaggia Type 4 Fracture -A Case Report of an Unusual Presentation of a Rare Injury. Ann Clin Case Rep. 2016; 1: 1158.
Search Our Journal
Journal Indexed In