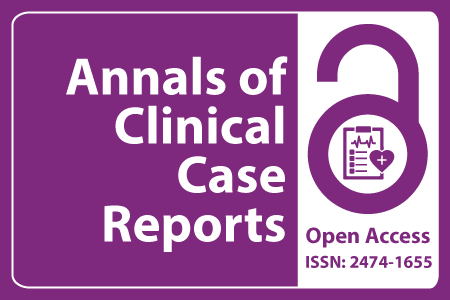 Journal Basic Info
Impact Factor: 1.809**
H-Index: 6
ISSN: 2474-1655
DOI: 10.25107/2474-1655
**Impact Factor calculated based on Google Scholar Citations. Please contact us for any more details.
Major Scope
Cardiac Surgery
Dermatology and Cosmetology
Pediatrics
Physical Medicine & Rehabilitation
Hepatology
Epidemiology
Sports Medicine
Diabetology
Abstract
P Sciacca, I Stella, S Leonardi, F Sciacca and P Guccione
Pediatric Neonatologic Cardiovascular Clinic, AOU Policlinico-Vittorio Emanuele, Italy
Pediatric Bronchopneumology Unit, AOU Policlinico-Vittorio Emanuele, Italy
Department General Surgery and Medical-Surgical Specialties, University of Catania, Italy
Pediatric Cardiology Department, Pediatric Hospital Bambin Gesù, Rome
PDF Full Text Case Report | Open Access
Abstract:
Background: Abdominal aortic coarctation is an uncommon vascular disease, representing approximately 2% of aortic coarctations, aortic coarctation most commonly occurs in the region immediately distal to the origin of the left subclavian artery. Clinical presentation of abdominal localization is variable especially when it occurs in children and may represent a rare cause of secondary arterial hypertension.Case Report: We report a case of abdominal aortic coarctation diagnosed precociously in a 9 years old girl, who had showed non-specific symptoms. She complained dyspnea, retrosternal pain just before to fall asleep and palpitations and night fears, suggesting a diagnosis of anxiety attacks due to restarting of school time. We found accidentally increased blood pressure values in one evening measurement and confirmed by ambulatory blood pressure recording. So we started diagnostic process for differential diagnosis of hypertension causes and diagnosed abdominal coarctation, first suggested by an abnormal upper/lower extremities ratio and confirmed by CT and then by Angio- MRI.Discussion: Aortic coarctation has a variable clinical presentation, depending on the severity and the site of obstruction. Abdominal aortic coarctations usually cause signs or symptoms during the second decade of life; the mean age of diagnosis is 22 years while our patient was just 9 years old. In our case, clinical presentation was not initially typical for aortic coarctation, because symptoms might suggest a generic diagnosis of anxiety attacks. Hypertension is not a frequent condition in children; when it is present, it's often a secondary form, so it needs a deep differential diagnosis process.Conclusion: Abdominal aortic coarctation is a rare pediatric clinical condition, very difficult to identify because of its rarity and its variable symptoms. Essential was the occasional discovery of high blood pressure levels confirmed with ambulatory blood pressure monitoring. This element guided the diagnostic process to the research of causes of hypertension and allowed us to obtain the correct diagnosis.
Keywords:
Cite the Article:
Sciacca P, Stella I, Leonardi S, Sciacca F, Guccione P. Abdominal Coarctation in a 9 Year Girl Mimicking Anxiety Attacks: Case Report. Ann Clin Case Rep. 2016; 1: 1156.
Search Our Journal
Journal Indexed In