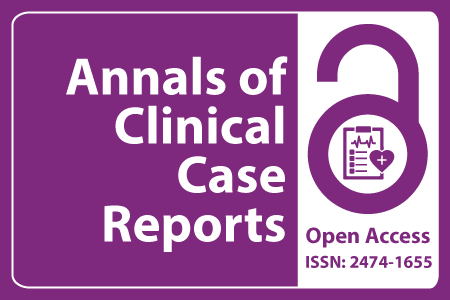 Journal Basic Info
Impact Factor: 1.809**
H-Index: 6
ISSN: 2474-1655
DOI: 10.25107/2474-1655
**Impact Factor calculated based on Google Scholar Citations. Please contact us for any more details.
Major Scope
Infectious Disease
Psychiatry and Mental Health
Signs and Symptoms-Clinical Findings
Gastric Cancer
Molecular Biology
Allergy & Immunology
Vascular Medicine
Nuclear Medicine
Abstract
Helen Kavnoudias, Philip Chan, Mark Schoenwaelder, Sarah Saxon, Catriona Mc Lean and Jeffrey Rosenfeld
Department of Radiology, The Alfred Hospital, Australia
Department of Pathology, The Alfred Hospital, Australia
Department of Neurosurgery, The Alfred Hospital, Australia
*Correspondance to: Helen Kavnoudias
PDF Full Text Case Report | Open Access
Abstract:
Epithelioid haemangioendothelioma (EHE) is a rare tumour of endothelial cell origin that arises from soft tissue, liver, lungs and rarely, the brain.We present a case of cerebral EHE in a 43 year old previously well female, who suffered two generalised tonic-clonic seizures. Contrast enhanced CT and MRI brain showed a left frontal lobe vividly enhancing intra-axial lesion at the grey-white junction. Pathological examination revealed a circumscribed lesion with spindled to epithelioid cells, some exhibiting cytoplasmic vacuoles, within a myxoid stroma. Tumour cells demonstrated immunoreactivity with CD31 and patchily with epithelial membrane antigen. These findings were consistent with epithelioid haemangioendothelioma. Follow up MRIs showed no recurrence at 28 months post surgery.Cerebral EHEs frequently display imaging features that correlate with the underlying pathology and cystic degeneration. Tumours are hypervascular, with a variable pattern of enhancement, but the degree of enhancement is usually vivid, best shown on angiography. Large intralesional large flow voids and rCBV elevation are common.EHE exhibits malignant potential intermediate between benign haemangiomas and conventional angiosarcoma, and is differentiated histologically. "Malignant EHE" describes tumours exhibiting greater nuclear atypia, tumour cell spindling, necrosis and excessive mitotic activity. These atypical features, present in approximately 33%, correlate with propensity for metastasis.Current standard of treatment is total surgical excision. Adjuvant and neoadjuvant therapy remain controversial.Cerebral EHE should be considered a differential if imaging features demonstrate a hypervascular lesion.
Keywords:
Cite the Article:
Kavnoudias H, Chan P, Schoenwaelder M, Saxon S, Mc Lean C, Rosenfeld J. Cerebral Epithelioid Haemangioendothelioma. Ann Clin Case Rep. 2016; 1: 1154.
Search Our Journal
Journal Indexed In