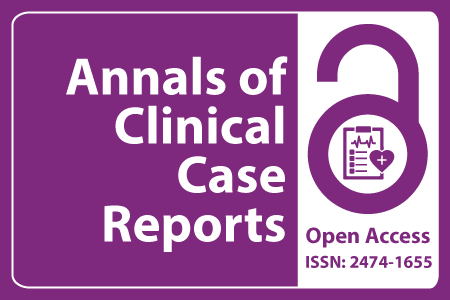 Journal Basic Info
Impact Factor: 1.809**
H-Index: 6
ISSN: 2474-1655
DOI: 10.25107/2474-1655
**Impact Factor calculated based on Google Scholar Citations. Please contact us for any more details.
Major Scope
Sexual Health
Dermatology and Cosmetology
Anatomy
Family Medicine and Public Health
ENT
Sports Medicine
Cancer Clinic
Chronic Disease
Abstract
Begoña Díaz de la Noval
Department of Gynecological Oncology, La Paz University Hospital, Spain
*Correspondance to: Begoña Díaz de la Noval
PDF Full Text Case Report | Open Access
Abstract:
Introduction and
Aim: There is an increased risk of uterine sarcoma in women with an enlarged and active growing myoma. Our aim is to make a short report of a case based on clinical images.Clinical Image: A 50-year-old woman with a giant mass that occupied the whole abdominal cavity, with exophytic growth through the vagina. Imaging studies described a solid tumor of 27 x 20 x 30 cm suggestive of myoma or sarcoma; right hydronephrosis and inferior vena cava compression. No peritoneal involvement. Total abdominal hysterectomy and bilateral salpingo-oophorectomy by open surgery and an exhaustive abdominal cavity review were performed. Histological analysis confirmed a 32 x 27 cm myoma with myxoid degeneration, no malignant cells. The patient had a great recovery with no urinary or vascular complications.Discussion: There is high-risk of degeneration to a sarcoma in a large uterus, fast growing myomas and perimenopause, due to the phase of change or more marked hormonal alteration.The gynecologist should monitor these patients with more frequency, especially if the myoma grows rapidly or has changed.Conclusion: Active or big myomas are associated with occult uterine sarcoma; however, this criterion is not enough to allow a preoperative identification in all patients in the same condition. Meanwhile, an exhaustive abdominal cavity review is recommended to be performed during surgery. Future studies to further development of a Score in cases of suspected malignancyare needed.
Keywords:
Cite the Article:
Díaz de la Noval B. Large Myoma with Mixoid Degeneration, Fast Growing Fibroid or Uterine Sarcoma. Ann Clin Case Rep. 2016; 1: 1150.
Search Our Journal
Journal Indexed In