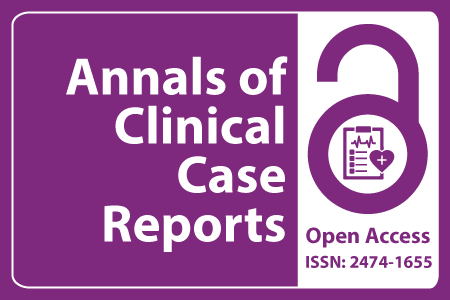 Journal Basic Info
Impact Factor: 1.809**
H-Index: 6
ISSN: 2474-1655
DOI: 10.25107/2474-1655
**Impact Factor calculated based on Google Scholar Citations. Please contact us for any more details.
Major Scope
Hepatology
ENT
Pulmonary Medicine
Palliative Care
Sleep Medicine and Disorders
Nutrition and Food Science
Cardio-Thoracic Surgery
Endocrinology
Abstract
Hitesh Verma, Ananya Soni, Kapil Sikka, David Victor Kumar Irugu, Alok Thakar
Department of Otorhinolaryngology and Head & Neck Surgery, All India Institute of Medical Sciences, India
*Correspondance to: Hitesh Verma
PDF Full Text Case Report | Open Access
Abstract:
The stage and location of tumor are influential factor for cancerous pain. The tumor generates pain by triggering infection and inflammation by crushing and infiltration. The lip lesion by its prominent location is generally detected in early stage. Early lesion can involve mental nerve and mandible by direct extension, perineural invasion and lymphatic spread into mental foramen. The perineural extension of disease is generally asymptomatic in early stage but alarm rings when pain, paresthesia, numbness are the presetting symptom. We are highlighting here a rare case of early lip malignancy with pain in the region of mental nerve distribution and its management.
Keywords:
Lip cancer; Perineural invasion; MRI
Cite the Article:
Verma H, Soni A, Sikka K, Irugu DVK, Thakar A. Painful Early Cancerous Lesion Needs Evaluation: A Case Report. Ann Clin Case Rep. 2016; 1: 1149.
Search Our Journal
Journal Indexed In