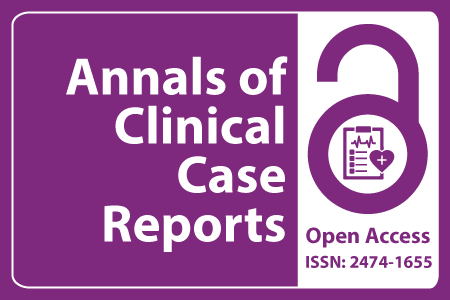 Journal Basic Info
Impact Factor: 1.809**
H-Index: 6
ISSN: 2474-1655
DOI: 10.25107/2474-1655
**Impact Factor calculated based on Google Scholar Citations. Please contact us for any more details.
Major Scope
Emergency Medicine and Critical Care
Signs and Symptoms-Clinical Findings
Oncology Cases
Cancer Clinic
Gastroenterology
Anesthesiology and Pain Medicine
Allergy & Immunology
Cardiac Surgery
Abstract
Patterson CW
Midwestern University College of Dental Medicine Illinois, USA
*Correspondance to: Charles W. Patterson
PDF Full Text Case Report | Open Access
Abstract:
Background: Juvenile idiopathic arthritis, formally known as juvenile rheumatoid arthritis, is the most common type of arthritis affecting children in the United States. There are 3 subtypes, each with their own characteristics. TMJ involvement varies from 25-70% depending on inclusion criteria. These patients may or may not be symptomatic as the course of the disease may be aggressive or go into remission.Case
Presentation: 9-year old female without current symptoms presented for a routine oral examination. After a medical history review, a panoramic image was taken, revealing resorption of both condyles. A conservative approach is being taken at this time, as she has been asymptomatic for several years with maintenance dose of 200mg/day naproxen sodium.Practical Implications: This case underscores the value of a complete medical history and imaging to discover symptomless pathology and establish a future course of action.
Keywords:
Rheumatoid arthritis; Juvenile; Temporomandibular joint
Cite the Article:
Patterson CW. Temporomandibular Joint Involvement in a Juvenile Idiopathic Rheumatoid Arthritis Patient. Ann Clin Case Rep. 2016; 1: 1112.
Search Our Journal
Journal Indexed In