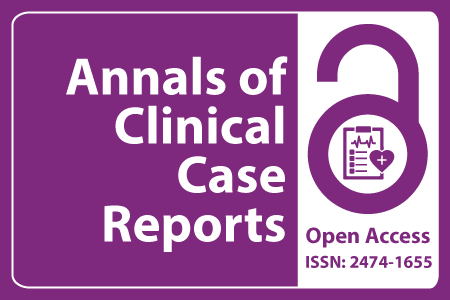 Journal Basic Info
Impact Factor: 1.809**
H-Index: 6
ISSN: 2474-1655
DOI: 10.25107/2474-1655
**Impact Factor calculated based on Google Scholar Citations. Please contact us for any more details.
Major Scope
Forensic and Legal Medicine
Child Birth
Hepatitis
Nursing
Urology Cases
Neurology
Anesthesiology and Pain Medicine
Physiology
Abstract
Singh H, Yang JS, Voss A, Tinsely B and Shea KP
Department of Orthopedic Surgery, University of Connecticut, USA
*Correspondance to: Hardeep Singh
PDF Full Text Case Report | Open Access
Abstract:
Distal biceps tendon ruptures are a result of an eccentric load onto a flexed elbow and can lead to loss of flexion and supination strength. Surgical treatment is a well-accepted treatment that can improve flexion and supination strength, however, can be associated with a number of surgical complications. The case presented here describes a vascular injury sustained during a distal biceps tendon repair. The manuscript provides a background on distal biceps tendon ruptures, treatment options, and the complications associations with a tendon repair. The vascular complication described occurred during a tendon repair and highlights a number of surgical pearls that can help prevent a complication.
Keywords:
Brachial artery injury; Distal biceps repair; Distal biceps rupture
Cite the Article:
Singh H, Yang JS, Voss A, Tinsely B, Shea KP. Brachial Artery Injury during Surgical Repair of Distal Biceps Rupture: A Report of Two Cases. Ann Clin Case Rep. 2016; 1: 1110.
Search Our Journal
Journal Indexed In