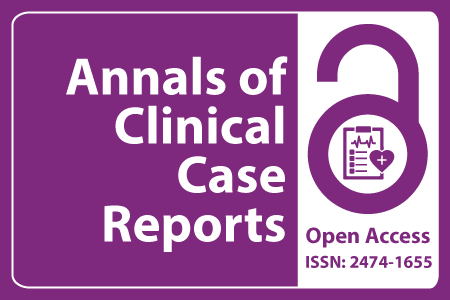 Journal Basic Info
Impact Factor: 1.809**
H-Index: 6
ISSN: 2474-1655
DOI: 10.25107/2474-1655
**Impact Factor calculated based on Google Scholar Citations. Please contact us for any more details.
Major Scope
Hematology
Cardio-Thoracic Surgery
Pediatrics
Transplantation Medicine
Dermatology and Cosmetology
Anesthesiology and Pain Medicine
Ophthalmology
Urology Cases
Abstract
Harmel E, Barten MJ, Philipp S, Rybczynski M, Reichenspurner H and Sill B
Department of Cardiac Surgery, University Heart Center Hamburg, Germany
Department of Cardiology, Elbe Kliniken Stade, Germany
*Correspondance to: Eva Harmel
PDF Full Text Case Report | Open Access
Abstract:
Introduction: Since the development of ventricular assist devices (VADs), they have been used as a bridge to heart transplantation in patients with end-stage heart failure. Therefore, an increasing number of patients receive heart transplantations from this device. As is common for re-do procedures, numerous tissue adhesions are found and the operative procedure for the heart transplantation becomes more challenging. The time-consuming approach often leads to an incomplete removal of driveline and outflow graft material.Case
Presentation: We report about a 49-year old male patient with ischemic cardiomyopathy who underwent implantation of a left ventricular assist device in 2013 and orthotopic heart transplantation in 2014. Twelve months after transplantation, the patient was admitted to the hospital with painful swelling and left-sided chest pain. Laboratory results showed a slight increase of inflammatory markers. Multiple blood culture sets remained negative. Computer tomography (CT) scans and magnetic resonance imaging (MRI) showed signs of osteomyelitis of the left fourth rib. After operative rib excision, microbiological testing revealed colonization of osteoid tissue with C. albicans and S. epidermidis. An antibiotic and antifungal therapy was initiated, followed by wound treatment with vacuum assisted closure (VAC) therapy. Due to persistent pain despite opioids, the thoracic images were reevaluated. A 20 cm long piece of remaining driveline was identified, located in the area of left sided 4th to 5th intercostal space. After operative removal of the driveline, a sudden pain relief and decrease of inflammatory markers was seen.Conclusion: In long-term support with ventricular assist devices, driveline infections are still one of the key problems. Whether this also affects remaining driveline after heart transplantation is still not known. Due to the obligatory immunosuppression, the general risk for infection is increased. Therefore the complete excision of the ventricular assist device, including the removal of all foreign material, seems to be the most appropriate approach.
Keywords:
Cite the Article:
Harmel E, Barten MJ, Philipp S, Rybczynski M, Reichenspurner H, Sill B. A Case of Osteomyelitis in Patient with Remaining Assist Device Driveline after Heart Transplantation: A Case Report. Ann Clin Case Rep. 2016; 1: 1108.
Search Our Journal
Journal Indexed In