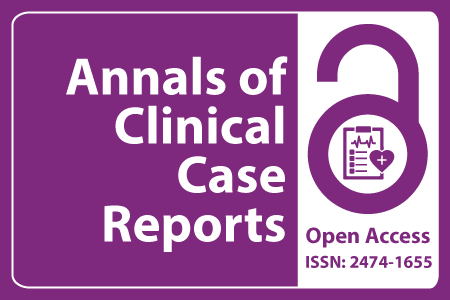 Journal Basic Info
Impact Factor: 1.809**
H-Index: 6
ISSN: 2474-1655
DOI: 10.25107/2474-1655
**Impact Factor calculated based on Google Scholar Citations. Please contact us for any more details.
Major Scope
Gastroenterology
Renal Disease
Endoscopy
Signs and Symptoms-Clinical Findings
Urology Cases
Endocrinology
Vascular Medicine
Depression
Abstract
Miller AH, Garza J, Miller HE and Miller MM
Department of Emergency Medicine, University of Texas MD Anderson Cancer Center, USA
Department of Leukemia, University of Texas MD Anderson Cancer Center, USA
Our Children Pediatrics, USA
Department of Pediatrics, University of Texas Children's Hospital, USA
*Correspondance to: Adam H. Miller
PDF Full Text Case Report | Open Access
Abstract:
This 17-year-old female presented to the emergency department in Louisiana complaining of feeling tired. She was 28 weeks pregnant. Although rare in pregnancy, occurring in one in 1000 pregnancies, she was found to have acute leukemia after a bone marrow biopsy. The biopsy revealed acute myelomonocytic leukemia with 21% blasts, FLT3WT, deletion 9q. She was referred to our cancer hospital where she was treated acutely then transferred to the Children's and Women's hospital where she delivered a 3.3 pound baby boy. She then returned to the cancer hospital for definitive chemotherapy. This case reveals the importance of early recognition of leukemia by the acute care provider because prompt management of the cancer and appropriate timely delivery of the baby requires a multidisciplinary approach so as to maximize the most favorable maternal and fetal outcomes.
Keywords:
Leukemia; Acute lymphocytic leukemia (ALL); Acute myeloid leukemia (AML); Chronic myeloid leukemia (CML); Fatigue; Intrauterine pregnancy; Anemia
Cite the Article:
Miller AH, Garza J, Miller HE, Miller MM. Acute Leukemia Masquerading as Fatigue and Anemia of Pregnancy: A Case Report. Ann Clin Case Rep. 2016; 1: 1105.
Search Our Journal
Journal Indexed In