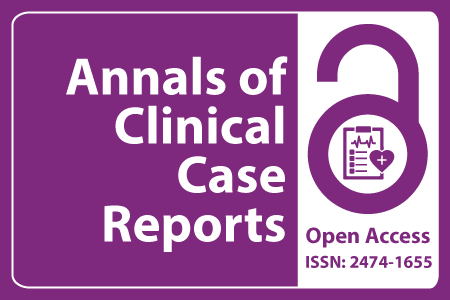 Journal Basic Info
Impact Factor: 1.809**
H-Index: 6
ISSN: 2474-1655
DOI: 10.25107/2474-1655
**Impact Factor calculated based on Google Scholar Citations. Please contact us for any more details.
Major Scope
Pediatrics
Allergy & Immunology
Neurology
Trauma
Family Medicine and Public Health
ENT
Endocrinology
Genetics
Abstract
Bandar Idrees Ali
Department of Surgery, Prince Sultan Military Medical City, Saudi Arabia
*Correspondance to: Bandar Idrees Ali
PDF Full Text Case Report | Open Access
Abstract:
Objective: This report was designed to review the critical complication following infection with Brucellosis. Although acute acalculous cholecystitis is a rare complication of brucellosis, it can because devastating problems are not treated early and properly.Case
Presentation: Acalculous cholecystitis is strongly associated with a variety of clinical conditions. The clinical presentation is variable and often depends on the underlying predisposing conditions. In the critically ill, who may be intubated and sedated, the appearance of unexplained fever, leukocytosis, or vague abdominal discomfort may be the only clue, and warrants a high suspicion for the disease. The insidious presentation in such cases is associated with a high incidence of gallbladder gangrene and perforation. The complications may be manifested by sepsis, shock, and peritonitis. One of the rare causes of this is brucellosis which is reported in this review.Discussion: The pathogenesis of acute cholecystitis associated with brucellosis is not well understood. Clinically, the patient may have all or some elements of the SIRS as well RUQ tenderness. Radiologically, mostly ultrasound was done and it will show a thickened gallbladder wall with pericholecystic fluid with or without distention. The gallbladder may contain some fluid which could be harboring the organism. Medical management of acute cholecystitis caused by Brucella infection will be regimens include tetracycline or doxycycline with rifampin. The surgical option will not usually need unless evidence of gallbladder perforation is occurred.Conclusion: Although the acute cholecystitis is a very rare complication of brucellosis, it should be kept in mind especially in the endemic area and a typical presentation.
Keywords:
Acalculous cholecystitis; Brucellosis
Cite the Article:
Ali BI. Acute a Calcular Cholecystitis in a Patient with Brucellosis. Ann Clin Case Rep. 2016; 1: 1101.
Search Our Journal
Journal Indexed In