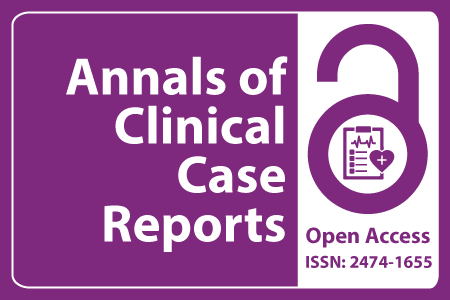 Journal Basic Info
Impact Factor: 1.809**
H-Index: 6
ISSN: 2474-1655
DOI: 10.25107/2474-1655
**Impact Factor calculated based on Google Scholar Citations. Please contact us for any more details.
Major Scope
Transplantation Medicine
Physical Medicine & Rehabilitation
Sexual Health
Molecular Biology
Ophthalmology
Obstetrics and Gynecology
Anatomy
Palliative Care
Abstract
Ali-Ahmed F, Demetriou M and Berman A
Internal Medicine, Beaumont Health, USA
Wayne State University, USA
Department of Cardiovascular Medicine, Beaumont Health, USA
*Correspondance to: Fatima A Ali-Ahmed
PDF Full Text Case Report | Open Access
Abstract:
Calcium channel blocker (CCB) toxicity can be devastating, unpredictable, and complicating. A 65-year-old female with a history of hypertension and atrial fibrillation presented with altered mental status, hypotension, and bradycardia at 34 bpm. She quickly deteriorated, developing profound refractory bradycardia and hypotension; despite aggressive IV fluids, atropine, naloxone, glucagon pushes, and support with dopamine. A transvenous pacemaker (TVP) was placed, but would not capture. Given the lack of response to therapy, her medication bottles were reviewed again, revealing empty bottles of amlodipine 10 mg and diltiazem XL 240 mg. She was then bolused with calcium gluconate and switched to norepinephrine, after which, the TVP started capturing; however, she continued to display refractory hypotension, requiring three pressors. She was then placed on high dose insulin (HDI) drip of 1-8 units/kg/hr, with glucose, and weaned off pressors. The insulin drip was titrated upwards until the hypotension resolved. After 24 hours of HDI, the patient made a full recovery. CCBs, such as dihydropyridines and nondihydropyridines, block L-type calcium channels in the myocardium or vascular smooth muscle, causing depression of the conduction system, inability to pace, and refractory hypotension. Patients may fail initial therapies, requiring IV calcium, HDI, or TVP. Since CCBs are highly protein-bound, dialysis provides no benefit, and glucagon is of questionable usefulness. The therapeutic role of insulin is to optimize the glucose-dependent energy formation required to overcome CCB overdose. Consequently, while it is difficult to recommend one specific strategy, early recognition is imperative for effective management and urgent intervention.
Keywords:
Amlodipine; Calcium channel blocker; Diltiazem; Overdose; Toxicity
Cite the Article:
Ali-Ahmed F, Demetriou M, Berman A. A Combined Overdose of Diltiazem and Amlodipine: A Challenging Case. Ann Clin Case Rep. 2016; 1: 1099.
Search Our Journal
Journal Indexed In