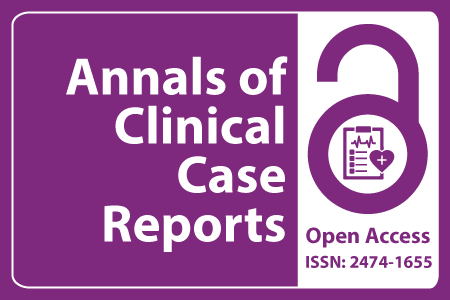 Journal Basic Info
Impact Factor: 1.809**
H-Index: 6
ISSN: 2474-1655
DOI: 10.25107/2474-1655
**Impact Factor calculated based on Google Scholar Citations. Please contact us for any more details.
Major Scope
Anesthesiology and Pain Medicine
Allergy & Immunology
Hepatology
Renal Disease
Geriatric Medicine
Sports Medicine
Dentistry and Oral Biology
Hepatitis
Abstract
Henriquez OA, Panella NJ, Shi LL and Justicz N
Department of Otolaryngology – Head and Neck Surgery, Emory University School of Medicine, USA
*Correspondance to: Oswaldo A. Henriquez
PDF Full Text Case Report | Open Access
Abstract:
Introduction: Schwannomas are benign encapsulated neoplasms that arise from proliferation of Schwann cells and can originate from any cranial, peripheral, or autonomic nerve. While most schwannomas present in the head and neck region, only 1% of these occur intraorally and these typically occur on the tongue or floor of mouth.Case: We report here a 55-year-old woman seen at our institution who presented with a mass of the soft palate. Biopsy found it to be a schwannoma of the soft palate, which was surgically excised.Conclusion: Because of the predilection of schwannomas to occur in the head and neck region, otolaryngologists must maintain a high level of suspicion for unique and rare presentations.
Keywords:
Cite the Article:
Henriquez OA, Panella NJ, Shi LL, Justicz N. Soft Palate Schwannoma: A Rare Case of an Intraoral Mass. Ann Clin Case Rep. 2016; 1: 1087.
Search Our Journal
Journal Indexed In