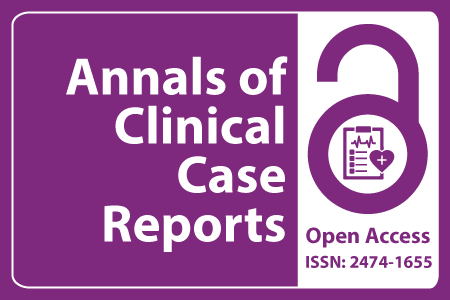 Journal Basic Info
Impact Factor: 1.809**
H-Index: 6
ISSN: 2474-1655
DOI: 10.25107/2474-1655
**Impact Factor calculated based on Google Scholar Citations. Please contact us for any more details.
Major Scope
Internal Medicine
Gastric Cancer
Sexual Health
Ophthalmology
Nuclear Medicine
Microbiology
Nutrition and Food Science
Nursing
Abstract
Yi-Wen Liao, Vincent Chong, Neil Wylie, Neville Angelo and Jonathan Koea
Department of Surgery, North Shore Hospital, New Zealand
Department Pathology North Shore Hospital, New Zealand
*Correspondance to: Jonathan Koea
PDF Full Text Case Report | Open Access
Abstract:
A 35 year old presented with a 6 month history of an epigastric mass and upper abdominal discomfort. Clinical examination confirmed a firm mass in the epigastrium but no signs of metastatic disease. Investigations showed that tumour markers (carcinoembryonic antigen, Ca 19-9, Ca 125, chromogranin A) were within the normal limits. A CT scan of the abdomen showed a large wellencapsulated complex cystic mass with internal calcification, measuring 16 x 17 x 11.6 cm arising in the tail of pancreas with a small focus of calcification. Following multidisciplinary review she proceeded to a distal pancreatectomy and a splenectomy with the operative findings of a firm mass arising in the pancreatic tail involving the splenic artery and vein. She was discharged on day 6 and remains well 18 months post-operation. Histological and immunohistochemical examination showed features consistent with solid pseudopapillary neoplasm, with areas of necrosis and haemorrhage with tumour cells arranged as discohesive nests and nuclear and cytoplasmic staining for vimentin and B-catenin. Solid pseudopapillary neoplasm is a rare primary pancreatic tumour that usually presents in young women with an abdominal mass and, while the primary tumours are often large, resection is usually feasible and long term survival expected.
Keywords:
Solid pseudopapillary neoplasm; Pancreatectomy
Cite the Article:
Liao Y-W, Chong V, Wylie N, Angelo N, Koea J. Solid Pseudopapillary Neoplasm of the Pancreas. Ann Clin Case Rep. 2016; 1: 1084.
Search Our Journal
Journal Indexed In